According to leaked Power Point slides, AMD's up-and-coming X570 chipset is due for launch around Computex 2019. The event is scheduled for May of next year so we could be looking at some major changes during that time. The X570 chipset is due to bring in some major changes which include support for AMD Ryzen 3rd generation processors as well as providing support for PCIe v4.0.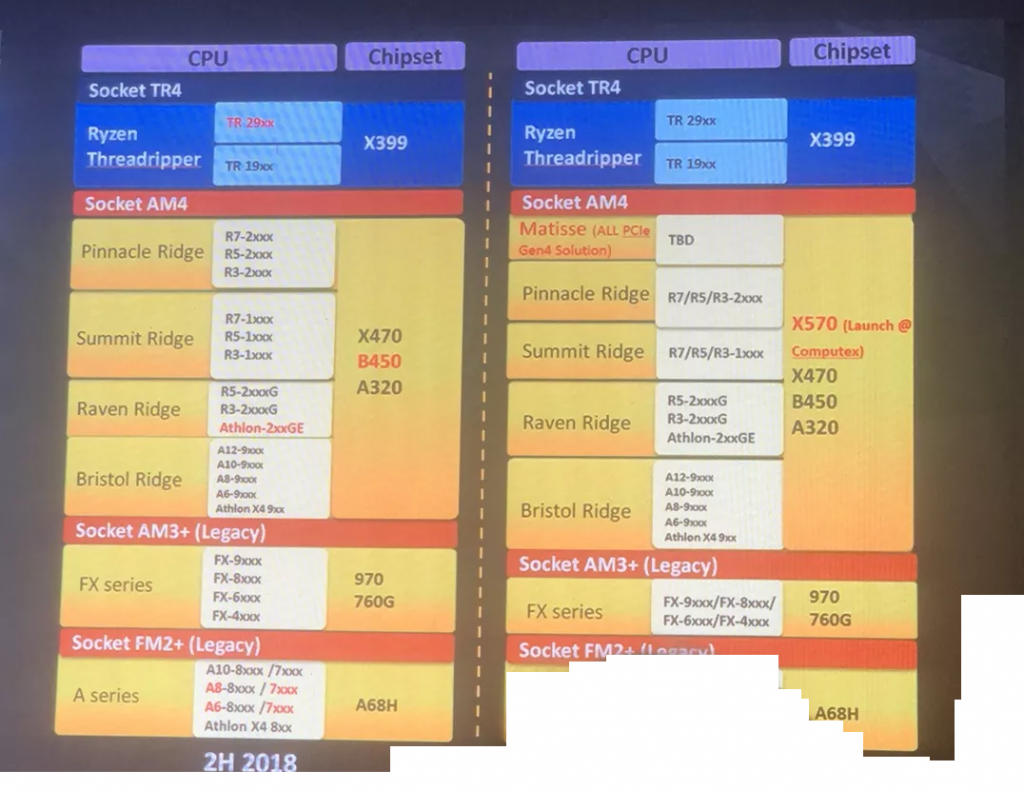 According to the slide, 'Matisse' the code name for the new AMD Zen 2 architecture will be released in several variants at the time of launch. Compatibility between chipset technology has been a huge priority for AMD as of late and as promised, it appears that the unreleased chipset will be compatible with older hardware. The X570 is will be a direct replacement for the current X470 chipset which is centered around the AM4 socket which supports AMD's first and second generation Ryzen 3, 5 and 7 processors.
This leak is honestly no surprise as we expected some sort of X470 refresh next year, especially since we recently learned that the Ryzen Threadripper platform will be getting a refresh to it's X399 (namely the X499) during CES early next year.
PCIe 4.0 support will eventually be mainstream as new chipset variants are released. We can expect bandwidth to double over PCIe 3.0 providing even more capability to the Desktop as well as server environments. As AMD Navi graphics cards are due to be released next year as well it will be interesting to see if PCIe 4.0 will be a supported feature.