We've recently learned that the successor to the Intel X299 chipset will eventually be replaced by the Intel Z399 chipset for Skykake-X series CPUs. The Skylake-X series processors were released mid 2017 and is targeted for HEDT, enterprise environments. Overall, the Skylake-X was a big success while Intel released the Core i9-7980XE at Computex 2017.  Its performance was quite impressive although it came in at a price which made it pretty affordable to most end users.
If you take a look at Intel's roadmap for 2018, you'll know that the Skylake-X processors are here to stay. The supporting technology will change over time, however.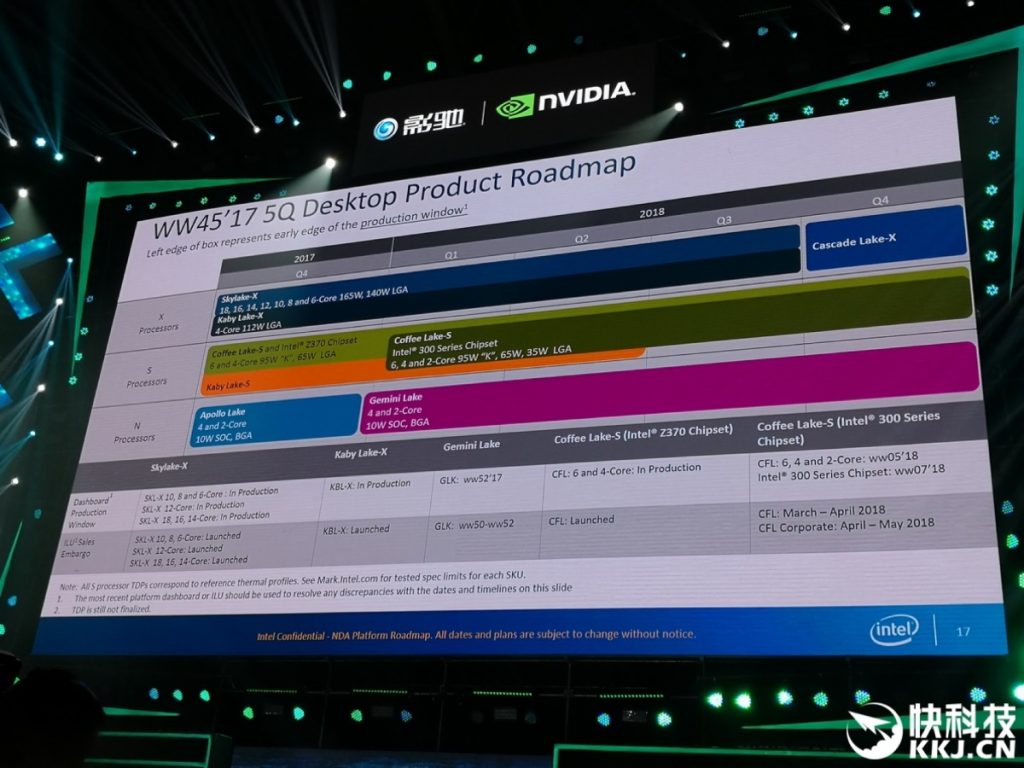 This brings us back to the new Z399 chipset. This is not to be confused by AMD's X399 chipset in current use by the 2000-series Threadripper processors which will soon be replaced by the X499 chipset next year.  The current naming of chipsets in the last few years has definitely caused confusion between Intel and AMD.
In an information leak posted by German site, PCBuildersclub, a source confirmed that the new Intel chipset to support Skylake-X processors will indeed be called the Z399 chipset in order to resolve some confusion. Especially since the next obvious choice (X399) was already taken by AMD.

The source also confirmed that the new Intel Z399 chipset will also launch in the fall, just in time for the Skylake-X refresh. The date could be as soon as October, but no specifics were given. Specifics as to what exactly has changed from the X299 and Z390 chipsets are still unknown at this point. As for the processors themselves, only the total core counts are known as Intel will be responding to the latest 32-core 2900WX from AMD.