As the AMD Navi GPU release date draws closer, rumors regarding the graphics cards such as the new Radeon RX 3080 XT are becoming more and more prevalent. In this week's latest batch of rumors, TweakTown released some interesting details regarding a launch date during E3 later this year. According to its specifications, the new Navi 10 graphics card, the RX 3080 XT will ship with 56 compute processor which boasts 3,584 stream processors, 8GB of GDDR6 memory which interfaces over a 256-bit bus.
According to the source's claims, the new GPU is said to perform on par with Nvidia's GeForce RTX 2070 which is probably an over estimate based on release trends we've seen in the past with AMD's graphics cards. Pricing is where it gets interesting. The RTX 2070 currently retails for $499.99 USD, and according to recent rumors, we should be looking at a $330 price point for the AMD Radeon RX 3080 XT. Assuming that the performance is marginal, with a price point of almost two thirds of that of Nvidia's offering, I'm sure if anything its release will shake things up with only the consumer to benefit.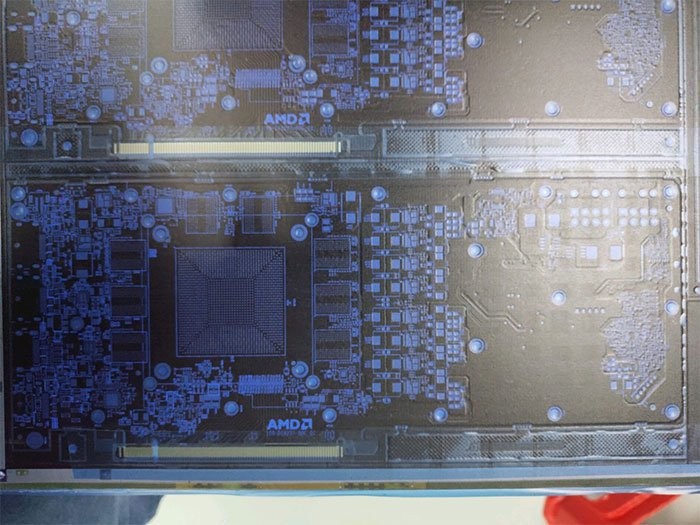 While we're all aboard the rumor train, thanks to recently released "leaked" PCB images fo the new Navi boards, speculation around the Radeon RX 3090 and the Radeon RX 3090 XT, both based on Navi 20 technology are rumored to feature 60 compute units and 64 compute units for the "XT" model. The RX 3090 is set to offer performance comparable to the Radeon VII which released earlier this year during CES 2019. Navi 20 graphics cards are expected to be released early 2020 with performance around 10% more than the Radeon VII.
Keep in mind much of this information is speculation, however these figures don't appear too far off with current trends and expectations.