When it comes to raw performance power, AMD has been a step behind Intel for as long as most can remember. However, AMD is hoping to change that with the release of its brand new GPU based on the new 7nm core process technology, the AMD Radeon VII Graphics Card. The card was revealed today during AMD's keynote at CES 2019.
According to the presentation, the Radeon VII or "Radeon Seven" will offer similar or better gaming performance to that of the Nvidia GeForce RTX 2080 graphics card. The new GPU will be available starting February 7th for $699 USD which is the same price currently offered by its contender, the RTX 2080. Time will tell how real world performance is once this gets into the hands of gamers and overclockers. The one thing we would definitely expect is better overclocking and power consumption as the Radeon VII is built on a 7nm process versus Nvidia's 12nm.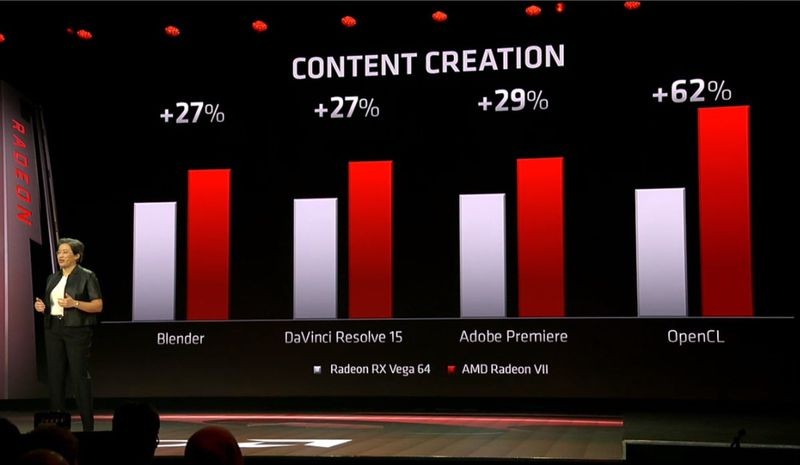 As far as motherboard interfacing goes, we've learned in the past that AMD will be an early adopter of PCIe 4.0 technology, so it will be interesting to see if the AMD Radeon VII is PCIe 4.0 compatible.
The AMD Radeon VII graphics card is built upon 7nm process technology, delivering higher gaming performance than the AMD Radeon RX Vega 64 graphics card. Equipped with 60 compute units/3840 stream processors running at up to 1.8GHz and 16GB of ultra-fast HBM2 memory (second-generation High-Bandwidth Memory), the Radeon VII graphics card enables high-performance gaming and ultra-high quality visuals. Ground-breaking 1 TB/s memory bandwidth and a 4,096-bit memory interface paves the way for ultra-high resolution textures, hyper-realistic settings and life-like characters.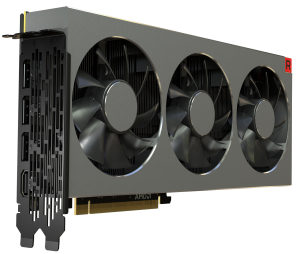 AMD Radeon VII Specifications
Process: 7nm
Stream Processors: 3840
GPU Core Speeed: 1.8GHz
Memory: 16GB HBM2
Memory Speed: 1TB/sec
Memory Interface: 4,096-bit
The use of HBM2 memory is an interesting choice is while it does offer significant bandwidth advantages over GDDR6, it also drives up the cost. Considering that this card is priced to match Nvidia's RTX 2080, this would definitely be a huge selling point for many hardware enthusiasts to lean towards the Red Team.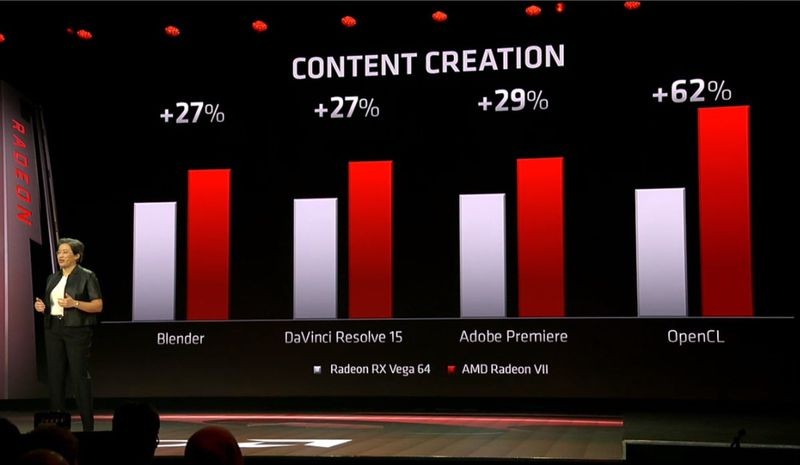 More information can be found over at AMD's official press release.