The soon-to-be-released Intel Core i7-9700K appears to be quite the overclocker. Recent rumors and leaked benchmark results have spotted Core i7-9700K processors overclocked to 5.5GHz. However, a recent set of leaked images has spotted another i7-9700K cpu overclocked to 5.3GHz, but what makes this unique is that is running on just an air cooler!
Benchmark results as well as images of the CPU can be seen from the images below. Images were leaked from a few Chinese website owners who found the benchmark results and images on a found a vibrato account. A video was posted showing the Z390 motherboard, liquid nitrogen overclocking, air-cooled overclocking as well as CPU-Z screenshots. It's hard to make out but you can clearly see the name of the CPU that it is in fact a Core i7 9700K and its frequency which hit 5285MHz with a base clock of 99.73MHz and a multiplier of 53.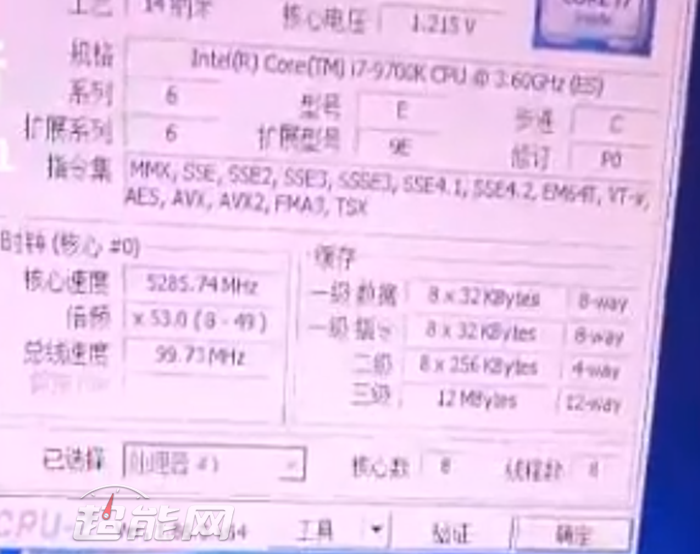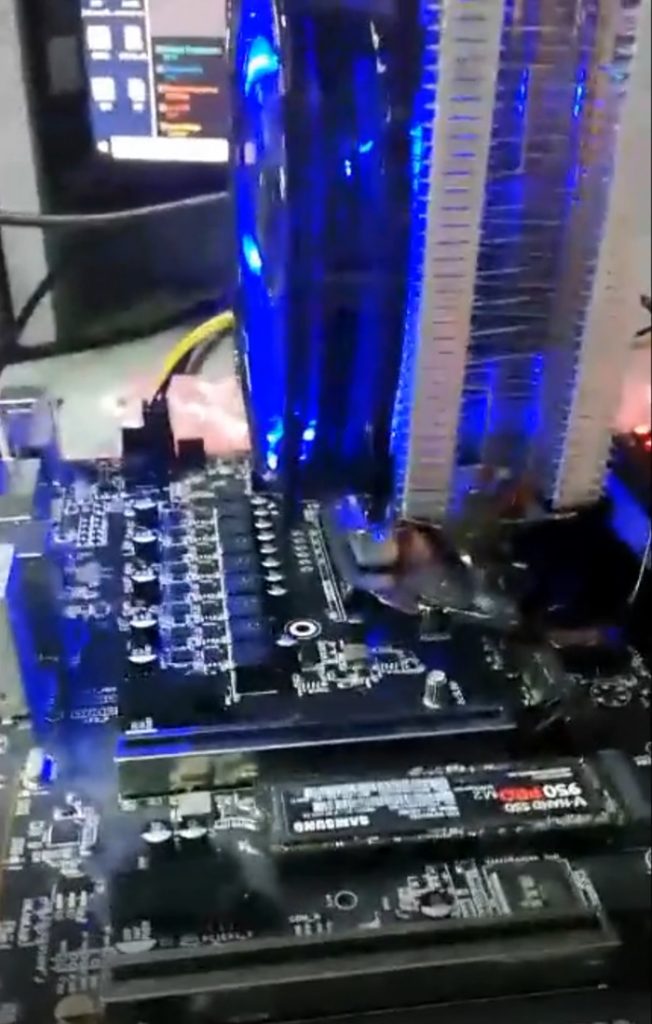 It appears that cooling was provided by a Kyushu Fengshen Xuanbing 400, a Chinese brand air tower-style CPU cooler. As seen in the screenshots, the Core i7-9700K can be seen overclocked to 5.3GHz based on the CPU-Z screenshot. Voltage was also pretty low coming in at 1.215V which is pretty close to the default voltage of the Core i7-8700K CPU. Overall, it would appear that the overclocking capability of the new lineup of Intel CPUs is going to be quite strong!