Gigabyte has just announced the release of their new flagship motherboard, the AORUS X399 Extreme. This motherboard comes just in time as AMD has just allowed the new 2000 series of Ryzen Threadripper CPUs which will be launching mid-August this year.  As this is considered a flagship motherboard from Gigabyte's premium lineup, AORUS, the new X399 Extreme will be loaded with new features and cool design changes.
The AORUS X399 Extreme will be built up around the TR4 socket series which will support each of the new AMD Ryzen Threadripper CPUs which will be launched spread out over the rest of the year. This includes the up and coming Threadripper 2990WX 32-core HEDT processor. These new CPUs will be targeted at high-end workstations and extreme gaming machines who demand serious computational power from their CPUs. Motherboard manufactures planning on supporting the 2000-series Threadrippers, need to also consider the high TDP requirements needed by the new AMD lineup. Fortunately AORUS has.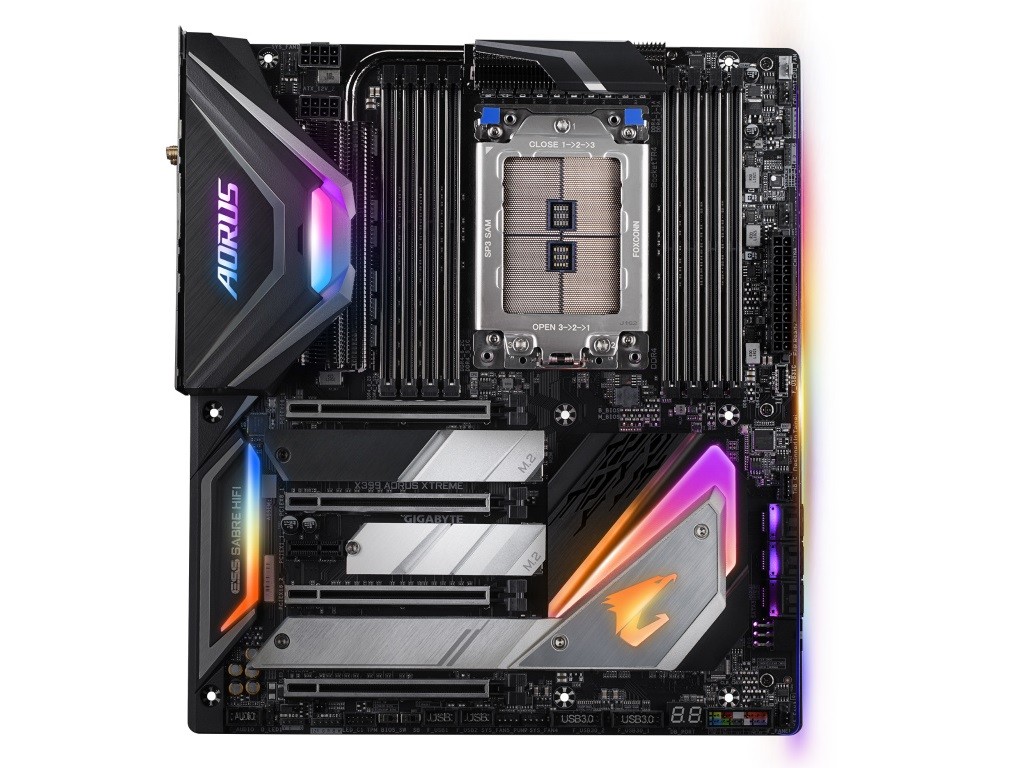 Just like previous AORUS motherboards the X339 Extreme features RGB LED's incorporated with the shrouds covering the I/O panel and around the PCIE lanes. The CPU itself is powered by two 8-pin CPU power connectors. Considering the high TDP requirements of the new Threadriper series, it's a safe bet both will power connectors will be required. On each side of the TR4 CPU socket, we see eight slots for DDR4 RAM chips. The X99 Extreme also features four PCIE x16 slot and a single PCIE x1 slot.
Device and drive support also looks good. The X399 features six SATA connectors and two USB 3.0 motherboard headers for up to four front panel USB 3.0 connectors, provided your motherboard supports it. Additionally there are two USB 2.0 headers. The back of the motherboard sports a full coverage shroud. Useful to prevent accidental chassis shorting.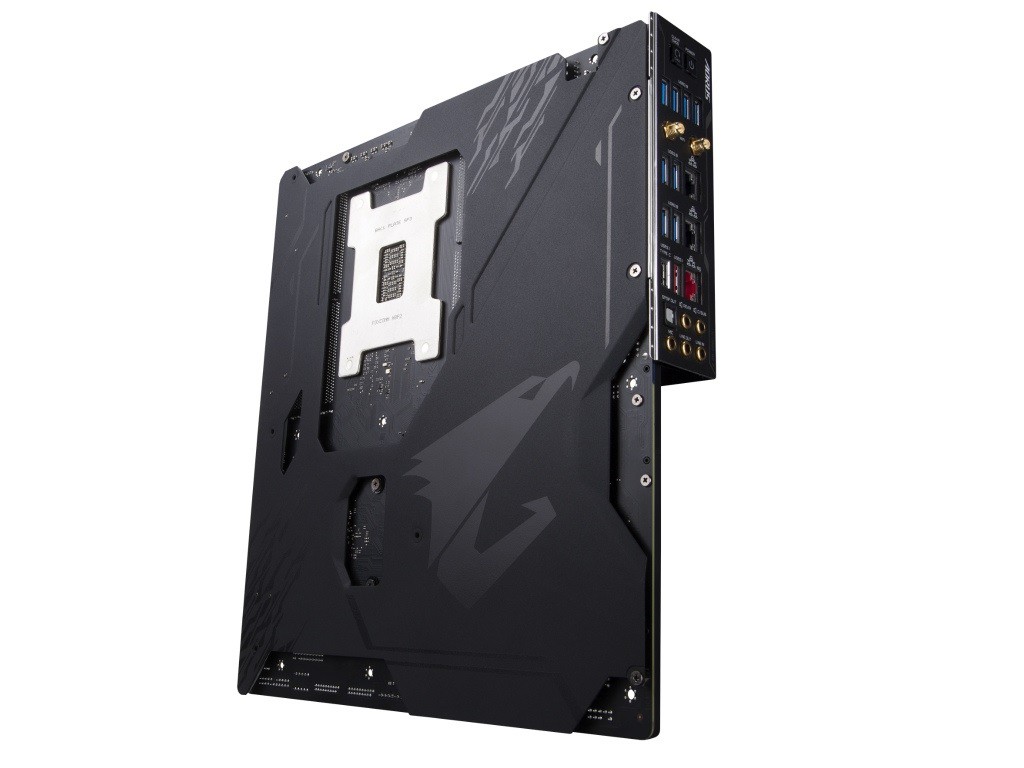 The new AORUS X399 Extreme motherboard will retail August 9th with a premium price of ~$499.