The new generation of AMD Ryzen CPUs are upon us! As expected, details regarding the price and specifications of the new AMD Ryzen Threadripper 2000 series CPUs is here. We expected these details to come early to mid August. Thanks to a post on Videocardz, we now have details regarding the launch of four processors: the AMD 2990WX (32-core), AMD 2970WX (24-core), AMD 2950X (16-core) and the AMD 2920X (a mere 12 cores). At launch, only the 2990WX will released, followed by two others, both a high-end and mid-range model. It is unclear as to which at this point.
Prices for each of the following are as follows:
AMD 2990WX: $1799 USD
AMD 2970WX: $1299 USD
AMD 2950X: $899 USD
AMD 2920X:  $649 USD
The "WX" Threadripper models are geared towards high end workstations that require extreme amounts of computing power, while the "X" series Threadrippers will be targeted more towards system builders, overclockers and gamers. It is possible that the WX-series will be enabled by default with Creater Mode enabled, while the X-series will be enabled with Gamer Mode. This article by Anantec explains the difference between the two modes nicely.
The 23-core AMD Ryzen Threadripper 2990WX, AMD's flagship CPU will feature 64 threads which will definitely throw some competition Intel's way. The 299WX will run at a clock speed of 3GHz, with a generous boost clock speed of up to 4GHz. This is very impressive for a chip with so many cores. Additionally, the CPU will feature 16MB o L2, and 64MB of L3 cache. But that heat!? Yes, the chip has a pretty high TDP rated at 250W.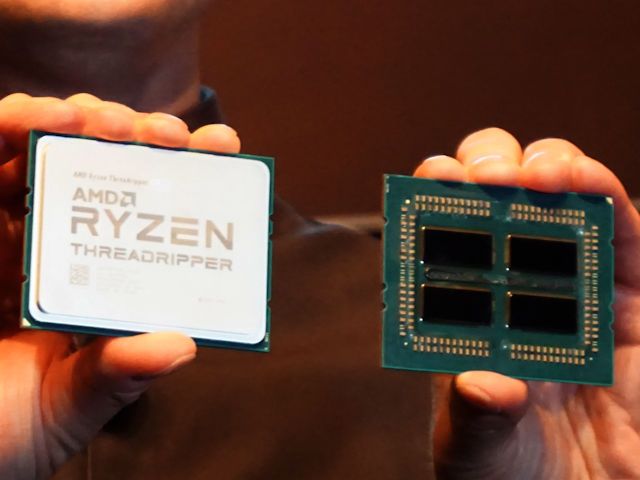 Here is the breakdown including price and speeds of each new CPU:
AMD 2nd Gen Ryzen Threadripper Series Processors
Model
Cores/Threads
Base Clock
Boost Clock
TDP
Launch Price
Threadripper 2990WX
32C/64T
3.0 GHz
4.2 GHz
250W
$1,799 USD
Threadripper 2970WX
24C/48T
3.0 GHz
4.2 GHz
250W
$1,299 USD
Threadripper 2950X
16C/32T
3.5 GHz
4.4 GHz
180W
$899 USD
Threadripper 2920X
12C/24T
3.5 GHz
4.3 GHz
180W
$649 USD
Threadripper 1950X
16C/32T
3.4 GHz
4.0 GHz
180W
$999 USD
Threadripper 1920X
12C/24T
3.5 GHz
4.0 GHz
180W
$799 USD
Threadripper 1900X
8C/16T
3.8 GHz
4.0 GHz
180W
$549 USD
So, which will you be getting?