Arctic, a swiss-based CPU cooler company which has been around since 2001 has just previewed one of its latest innovations, the Freezer 50 TR. This particular CPU cooler was revealed last week in Leipzig, Germany and features a completely silent cooling solution for the AMD Threadripper or TR4 platform.
Under a low load scenario, the cooler's fan is off allowing the CPU to be cooled passively. Once load is applied to the processor, the fan begins to spin up to balance out the CPU temperature. This technology has existed for a while in modern graphics cards starting with the NVIDIA 900 series GPUs.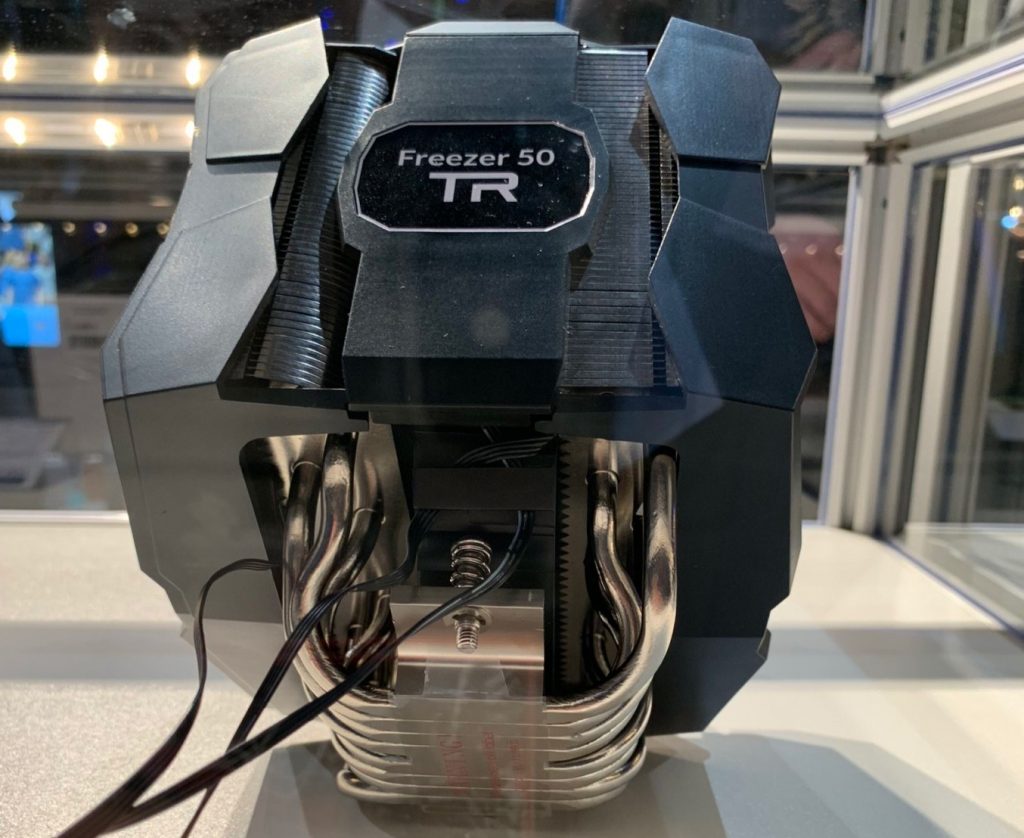 The cooler's construction resembles that of the Cooler Master Wraith Ripper. It features two vertical stacked heat sink towers with a fan located in the center. Heat is transferred up from the CPU using eight massive heatpipes which are then cooled by the array of cooling fins. One advantage that the Arctic Freezer 50 TR has over the Wraith Ripper is that the heat pipes make direct contact with the CPU. This will definitely result in a small temperature reduction.
Unfortunately, at this point we don't have a whole lot of detailed specifications regarding the Freezer 50 TR. We can probably safely assume that the TDP is at least 250W as that's what you'll get with the Wraith Ripper. Pricing and release date information was also not disclosed. We will provide updates as more information regarding the new cooler comes to light.