Images and overclock details have just surfaced for MSI's up and coming flagship graphics card, the RTX 2080 Ti Lightning Z. Unfortunately, we don't have any images of the cooler, just the PCB itself which does however paint a good picture as to the performance this card will be dishing out. The Lightning Z graphics card which is based on the RTX 2080 Ti is set to be announced sometime this quarter.
The HWBot users "Gunslinger" and "Littleboy" each submitted the images and the overclock results and were able to overclock the card to an earth shattering 2450MHz, most likely on LN2 based on the images which were also submitted.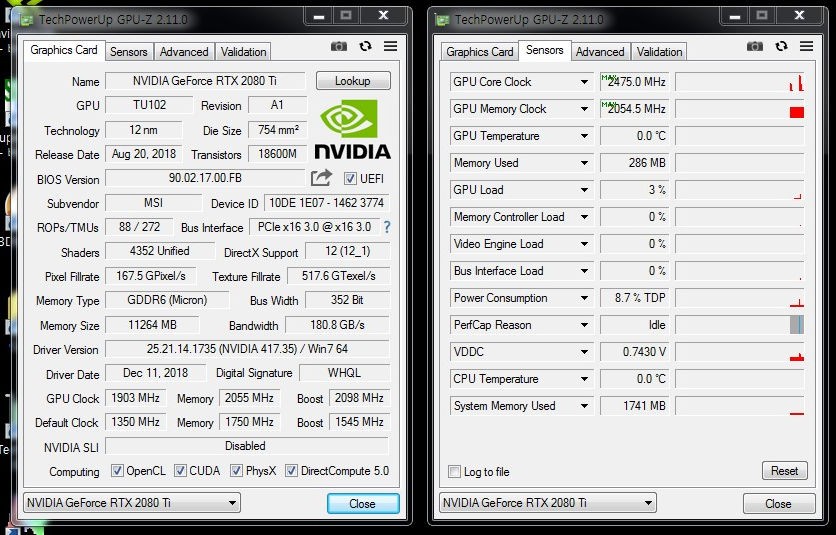 The PCB gives us some pretty detailed information as to the quality and performance capabilities of the graphics card. First, notice the triple 8-pin PCIe power connectors. This ensures that proper power is being delivered from the power supply even under high load situations. Second, take a look at the MOSFETs and chokes surrounding the GPU. All in all there appears to be 19 total phases. The bottom left three VRM phases are likely for the GDDR6 memory modules, which leaves us with 16 for the GPU. This puts us three over Nvidia's RTX 2080 Ti Founder's Edition. Quality of parts also plays a huge role, however since the this card will be MSI's flagship GPU, I'm personally not too worried about underrated parts.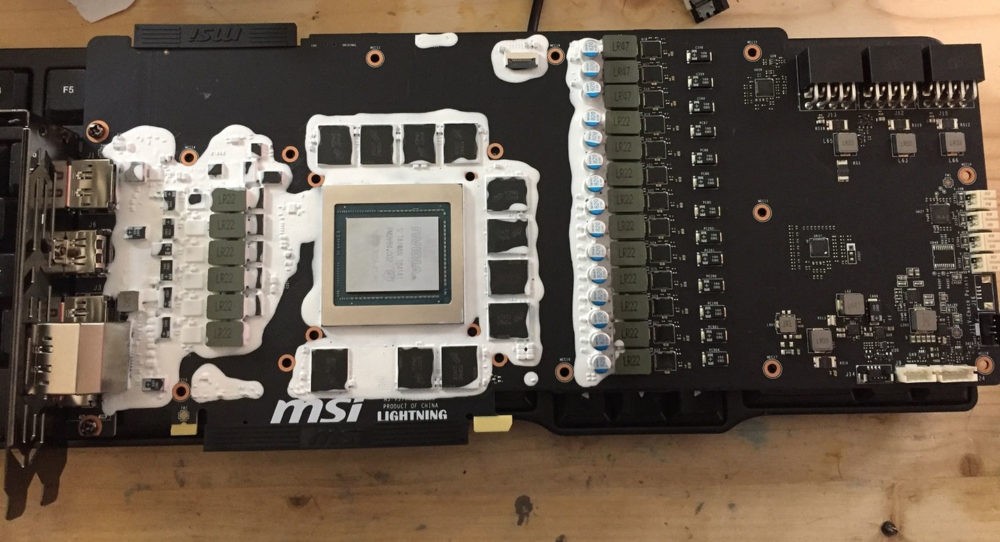 The VRM Modules on the right side are cooled by a custom heat spreader which has it's own heat pipe which extends towards the back of the card. This design will be much more efficient than that standard aluminum block we typically have seen in the past.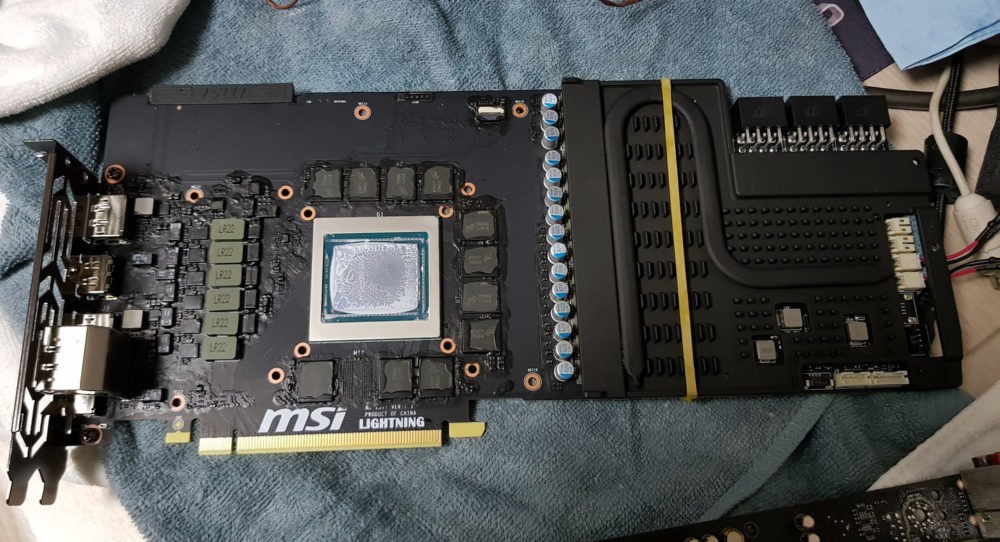 Another thing to note is the PCB height. As you can see in the leaked images, that the height of the PCB was increased quite drastically to accommodate the extra GPU VRM phases. All in all, there's no surprise that this card will perform quite well and will satisfy even the most religious of overclockers. We will post more information on this particular card as more details come to light.