Gigabyte has just announced that their latest Intel Z390 and C246 chipset motherboards will now conform to the latest JEDEC standards and provide support for single 32GB memory modules. Now motherboards with up to four DIMM slots will be able to support up to 128GB of memory which is something that only existed in enterprise and server systems.
Up until now, 32GB memory per DIMM slot was primarily limited to workstation ready motherboards with registered memory for users to fulfill memory-intensive tasks on their system. GIGABYTE has worked closely with Intel® to ensure that GIGABYTE Z390 series motherboards paired with 9th Gen. processors can support 32GB memory per DIMM slot.
The support comes by way of a BIOS update for existing boards. The announcement which was posted by Gigabyte gave no indication as to when exactly users can expect this update, however. Interestingly enough the article did mention that the BIOS updates would be released for 300-series motherboards, not Z390 chipset motherboards specifically. It will be interesting to see if older motherboards such as the Z370 series motherboards will be compatible with 32GB memory modules as we already know that 9th Gen Intel Core processors are fully supported.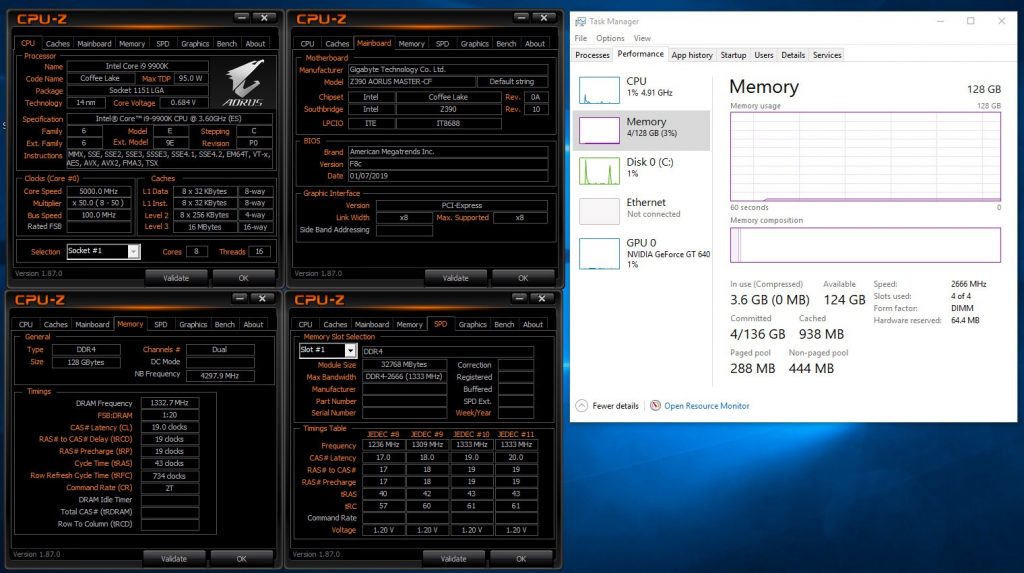 We will of course provide updates as we learn more!