Nvidia's unreleased GeForce RTX 2060 just made it's debut on the Final Fantasy XV benchmark results site. At the time of writing this article the RTX 2060 results have been taken down by the site administrators.
The submission was made in the 3840×2140 (4K) High Quality settings section of the benchmark listings which gives a good comparison to how it performs versus other popular cards such as the RTX 2070 and the GTX 1070.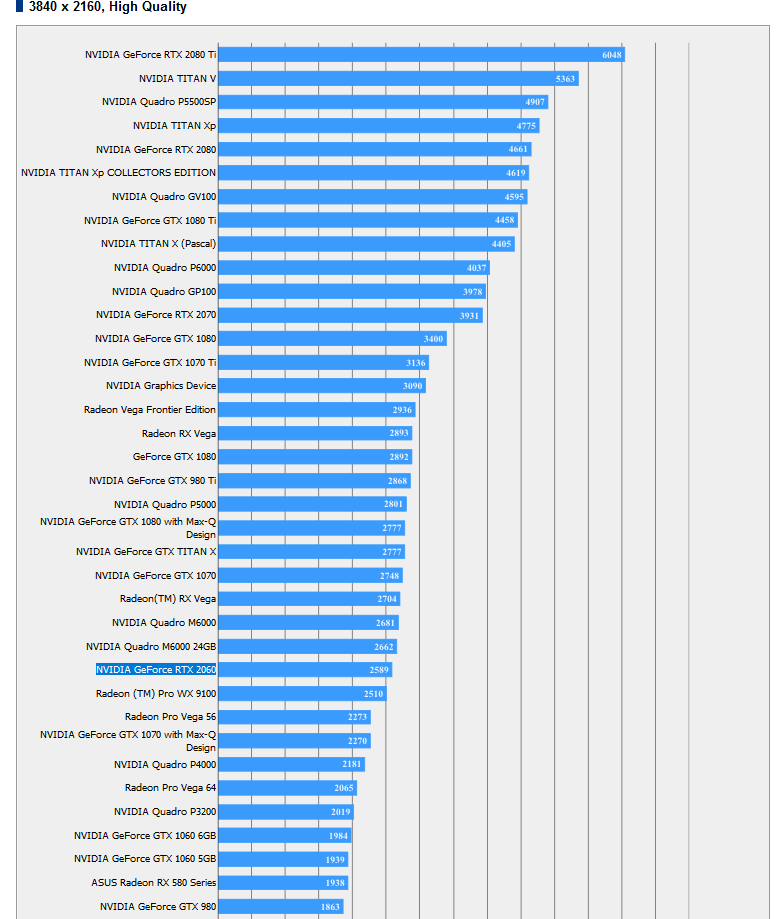 Based on the image above we can see that the card's performance just barely falls short of the GTX 1070 by about 60 points. However, as the sample size is likely quite small for the new RTX 2060 we can guess that performance will be similar to that of the 1070.
This is probably expected as traditionally with Nvidia graphics cards, the latest series' mid range cards such as the **60 series are typically on-par with the previous generation's **70 cards. For example GTX 1060 versus the GTX 970 and in this case, the RTX 2060 versus the GTX 1070.
There is absolutely no doubt that this card will be a top seller as traditionally mid-range graphics cards have always dominated the markets. From a feature standpoint it will be interesting to see if the RTX 2060 is an actual RTX enabled card considering how much horsepower it takes to run activated RTX features such as real time ray-tracing.
EDIT: The results are now back up on the benchmark submission website.