More details surrounding another one of NVIDIA's rumored new GTX series graphics cards, this time the GeForce GTX 1660 Ti have been posted online. The card which appears to be submitted from Laptop hardware, however we're not 100% sure at this point if the card features a mobile GPU, or desktop. As of lately, many gaming laptops are being released with desktop GeForce GTX 1060 graphics card, so at this point it's anyone's guess.
The leak was posted by Twitter user @TUM_APISAK who posted a screenshot from the game Ashes of the Singularity. The game was configured with the 'High' graphic settings using a 1080p resolution (again, makes sense for a laptop). The GTX 1660 Ti produced a score of 7,400 which is overall pretty good considering the GeForce 1060 Ti produces a score of 6,200. The rumored card also produced an average of 75.6 FPS during the benchmark between all three runs.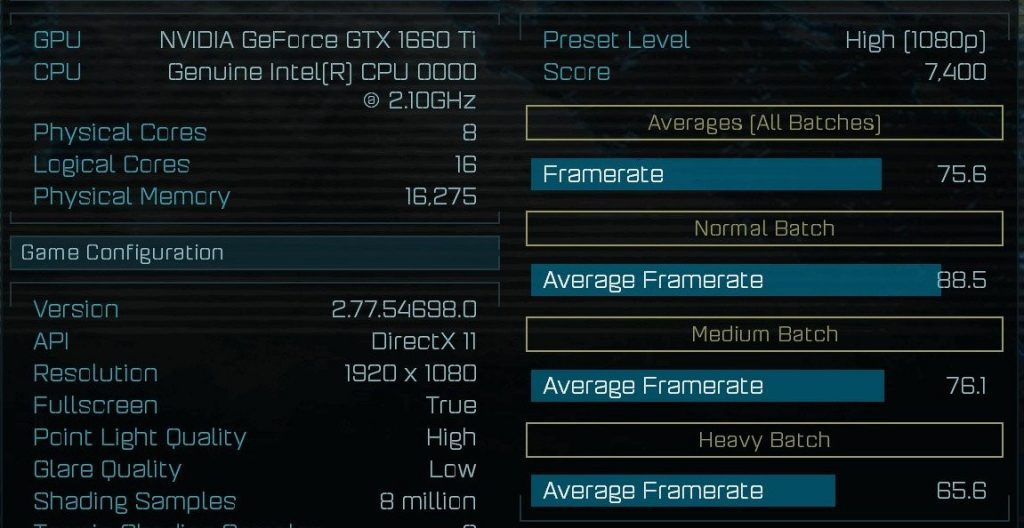 The NVIDIA GeForce GTX 1660 Ti has been rumored to be an RTX 2060 with disabled RT cores. It is not clear at this point if the RT cores are present but disabled, or have been removed altogether. Chip producers typically opt for the former typically disabling cores for products that did not pass QA tests.
The rumored card is predicted to be equipped with 1,536 CUDA cores a bit of a boost compared to 1,280 found on the GeForce GTX 1060. It will be interesting to see how Nvidia prices these units and how real world performance compares to that of the current GeForce RTX 2060.