Cooler Master has just announced information regarding its new PC keypad, the ControlPad targeted towards gamers, designers, content creators, musicians, and more. The project is currently available for backing on Kickstarter, for detailed project information, check out the link below.
"Designed as a passion project from the ground up, ControlPad aims to change the way we interact with our most used programs and applications on a more intuitive scale," says Bryant Nguyen, Peripheral General Manager.
The Cooler Master ControlPad features 24 variable mechanical Cherry MX Red or Gateron Red type switches and is fully programmable through Cooler Master's easy to use software. The ControlPad also features a detachable removable wrist rest for added comfort over long gaming sessions.
The ControlPad also features full RGB support, two precision scroll wheels and has an aluminum finish which provides a premium look and added durability. The keypad also is equipped with Aimpad technology. This technology provides mechanical switches variable precision control which is commonly found in devices such as aviation joysticks, steering wheels and console gaming controllers. Essentially this enables an analog feel to the keys similar to that found on the Wooting One keyboard.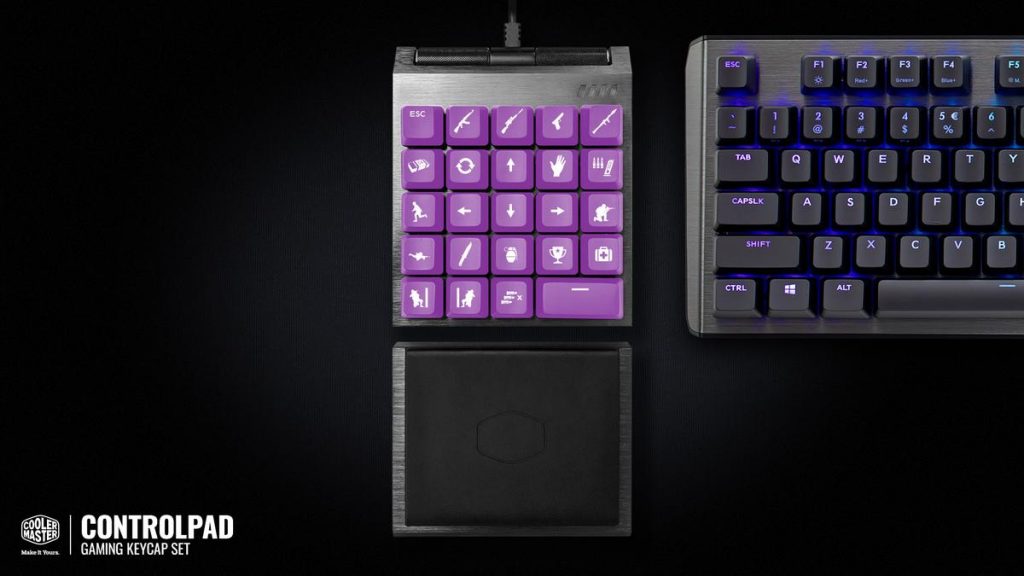 By enabling analog control in digital inputs found in keyboard keys, Aimpad Technology allows users to control speed, yaw, adjust pitch, creep, and roll. During driving games Aimpad can be utilized to make smooth turns on the fly or ease into gentle curves by simply changing the distance of the keypress.
Content creators can take advantage of this technology by taking advantage of Aimpad technology such as making production and editing applications more intuitive.. For example, users can apply presets, switch tools, adjust brush opacity, thickness, or size during brush strokes with pressure sensitive inputs on ControlPad.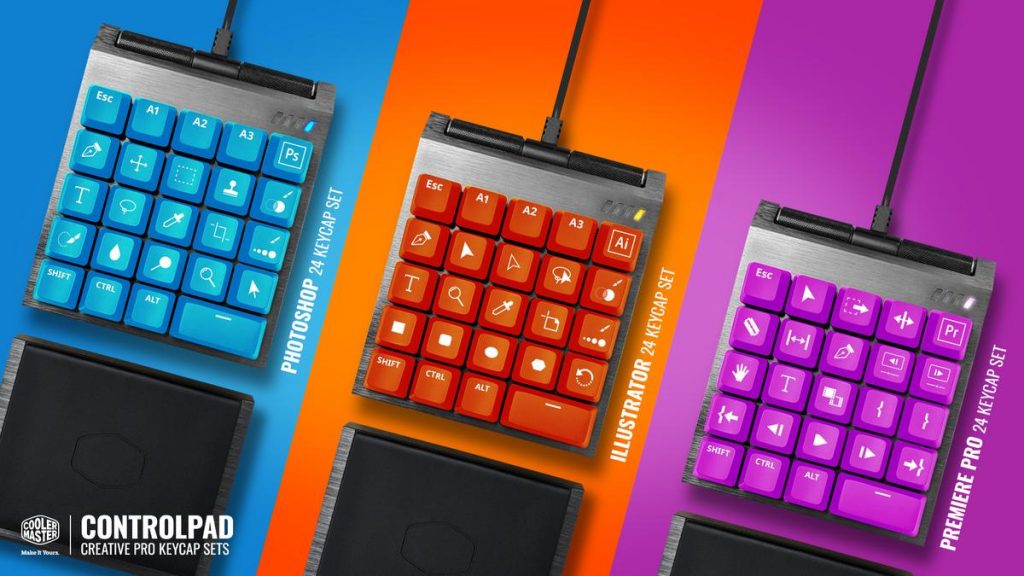 Cooler Master has implemented macro presets and control schemes for several notable video games and popular applications for consumer and professional use. This includes actions, hotkeys, and shortcuts for the entire Adobe Suite, including PhotoShop, Illustrator, Premiere Pro, Final Cut, and more. Additionally, Cooler Master will offer special keycap sets to match said presets.
Currently, the Cooler Master ControlPad is available for backing on Kickstarter begining today. More information can be found on the KickStarter page here: https://bit.ly/ControlPad.