Recently posted to Corsair's website is a teaser previewing the (hopefully) future release of the Corsair Hydro X Series RTX 2080 water blocks. The launch of the new 20-series NVIDIA Turing cards, specifically the GeForce RTX 2080 and Geforce RTX 2080 Ti has been all in the news over the past week, and now it's likely more and more cooling and other accessories will start to pop up.
The highlight comes as a teaser page on Corsair's website however, it does provide a small portion of the water block to view, no other information is given. The design has been in the works for a while and we do know that Niko Tivadar (ex EKWB CTO) has been working on the project with Corsair. This gives us much hope as to the design as well as effectiveness of the new Hydro X Series water block, as EKWB is well respected in the liquid cooling domain and has already shown off some of it's RTX 20-series water blocks.
The preview video shows purple liquid slowly spilling through the water block. We do know that the Hydro X Series will feature a flow meter and the block itself looks to be nickle plated. The overall design appears very clean and will definitely appeal to the extreme overclocker looking to get the most out of his new NVIDIA Turing card.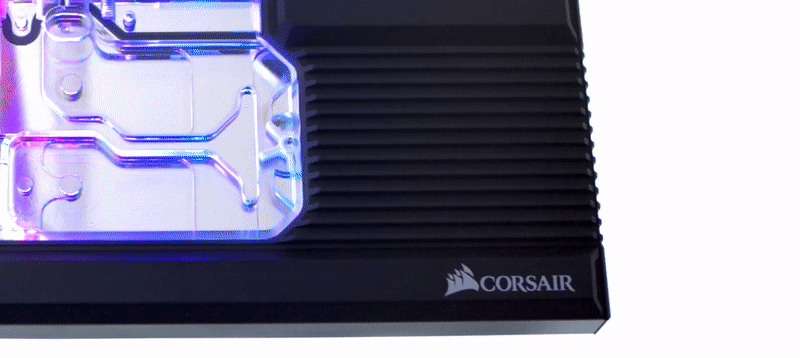 Pricing and release date of the Corsair Hydro X Series water block
No pricing or availability has been released by Corsair at this time. However, you can be instantly notified by clicking the "Notifiy Me" link on the product page linked above.