EVGA has just announced the release of its new flagship motherboard based on the Intel Z390 Chipset, the EVGA Z390 DARK. The new motherboard is designed to work with the latest 9th gen Intel desktop, or Coffee Lake S series processors. The Z390 dark comes equipped with a slew of extra features over the current Z390 FTW board currently available today.
The Z390 Dark is designed primarily for extreme overclockers and hardware enthusiasts so because so, there is some give and take. Because this thing is built for performance, the motherboard features a 17 Phase CPU VRM design which is fed from the PSU by two right-angle 8pin EPS12V connectors to provide maximum power for extreme overclocking environments.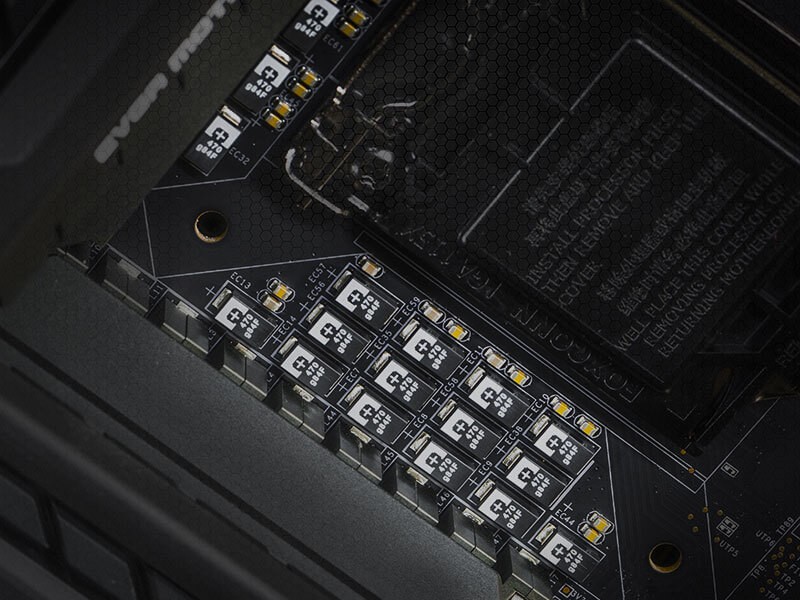 Compared to the FTW version of the Z390 series motherboard, the DARK only features two DIMM slots, 4x USB 2.0 ports on the rear I/O panel compared to 6 on the FTW, and one less PCIe x1 slot. What you gain is the addition of a U.2 SSD slot, an extra 1Gbps Intel NIC, and two more SATA 6gbps ports over the FTW.
Other features such as CPU-less BIOS updates, dual selectable BIOS are also included with the EVGA Z390 DARK. The board is definitely made to handle some serious abuse. Troubleshooting will be easy with tons of diagnostic LEDs and error code LCD readouts displayed throughout the motherboard.
As knowledge is power, extreme hardware enthusiasts need to know every aspect of their motherboard. To assist, EVGA includes a PCB diagram of the motherboard which highlights core components, lanes and buses, and other detailed hardware information.
EVGA Z390 Motherboard Specifications
Chipset: Intel Z390
Socket: Intel Socket LGA1151, 8th and 9th Gen Intel Core i3/i5/i7/i9 Coffee Lake-S Processors
Form Factor: E-ATX
SLI: 2-Way SLI
Memory: 2 DIMM Dual-Channel (up to 32GB) DDR4 4600MHz+
Display Outputs: 1x mDP
USB: 4x USB 2.0 (4 Ports from 2 Internal Headers)

USB 3.1 (Rear I/O): 4x USB3.1 Gen2 Type-A, USB3.1 Gen2 (From ASM3142) 1x Type-A/1x Type-C, 2x USB3.1 Gen1
USB 3.1 (Internal Header): 1x USB3.1 Gen2 Type-C, 2x USB3.1 Gen1 (2 from Internal Header) with USB Power Delivery Support

SATA: 6 Native SATA 6.0Gbps Ports / 2 ASMedia SATA 6.0Gbps Ports
M.2 Key-M: 2x 110mm Slots (Up to 32Gb/s)
M.2 Key-E: 1x 32mm Slot
U.2: 1x U.2 PCIe NVMe port
Ethernet: 2x Intel® Gigabit NIC
Audio: Creative Sound Core3D Quad-Core Audio Processor
Fan Headers: 8 (2 CPU PWM, 6 PWM/DC)
PCB: 10 Layers
The EVGA Z390 DARK is available now for 499.99. More detailed information can be found over at EVGA's product page.