ASUS, MSI, and Gigabyte, Three top dogs in the motherboard scene have just announced the release of the new AMD motherboards targeting the B450 chipset. These new models support a full spectrum of AMD Ryzen mid-range processors. The more established B470 series is targeted more towards power users. The only major drawback of the B450 is the lack of SLI and Crossfire support. For single GPU setups and budget builds, The AM4/B450 chipset would make a fantastic choice. Especially since these motherboards will be priced to compete. Currently we're seeing them priced between $69-150 USD.
All three of the motherboards will support modern features such as M.2 slots, USB 3.1 and onboard Wi-Fi. As these motherboards will be targeted towards gamers and enthusiasts, each will feature overclocking support and robust CPU power management. The new B450 motherboards will also be equipped XFR2 Enhanced and Precision Boost Overdrive which is found in 2nd gen Ryzen CPUs, something not found in prior chipsets such as the X370 and B350.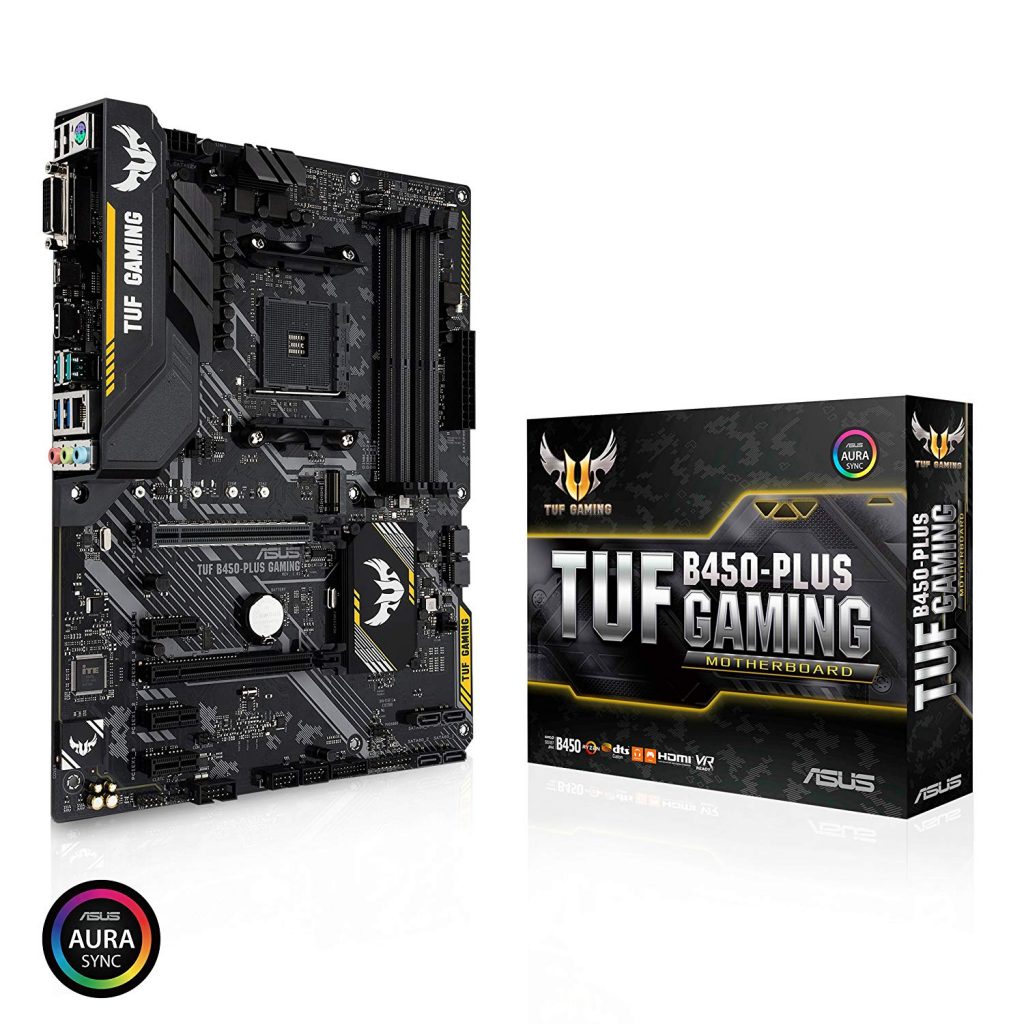 For ASUS's new lineup of B450 series motherboards, several models were released. Each model ranges from features to form factor and of course price.
These models include:
ASUS TUF B450M-PLUS GAMING AM4 AMD B450
ASUS ROG STRIX B450-F GAMING AM4 AMD B450
ASUS PRIME B450M-A/CSM AM4 AMD B450
ASUS TUF B450-PLUS GAMING AM4 AMD B450
ASUS PRIME B450-PLUS AM4 AMD B450 SATA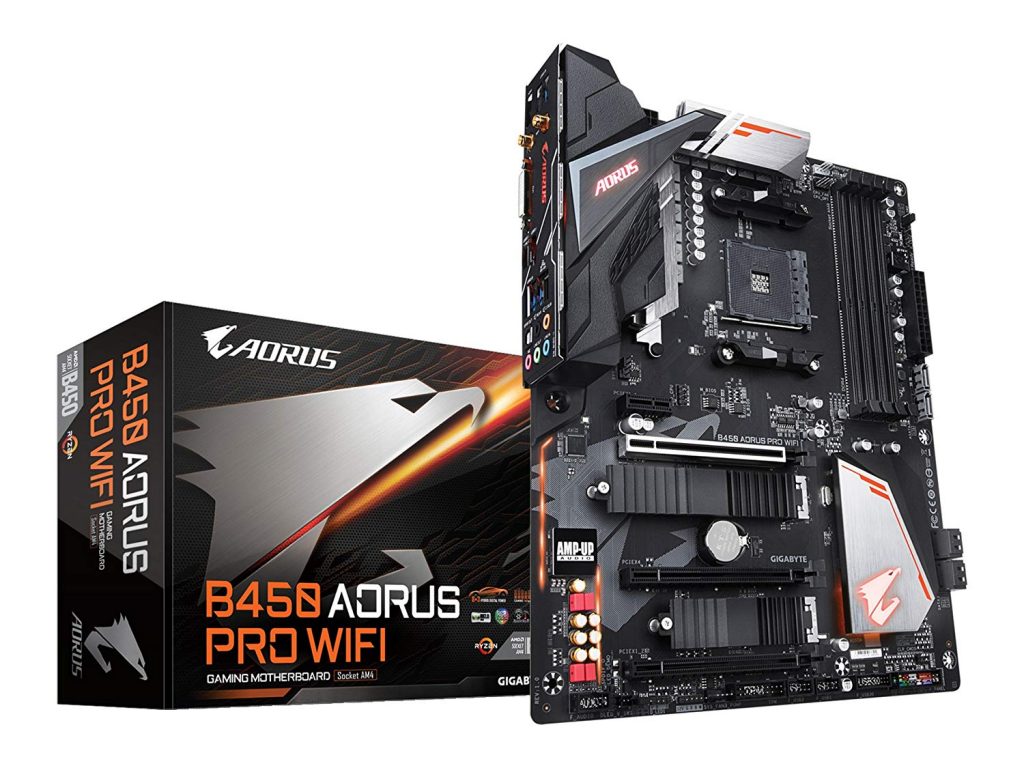 Next up, we have Gigabyte's B450 offering. Each comes with overclocking and USB 3.1 support, built in video, and Gen3 M.2. Again, just like its ASUS counterpart, Gigabyte offers several variations with scaling features depending on the price and size of the board.
These models include:
GIGABYTE B450 AORUS PRO WIFI (pictured above)
GIGABYTE B450M DS3H
GIGABYTE B450 AORUS M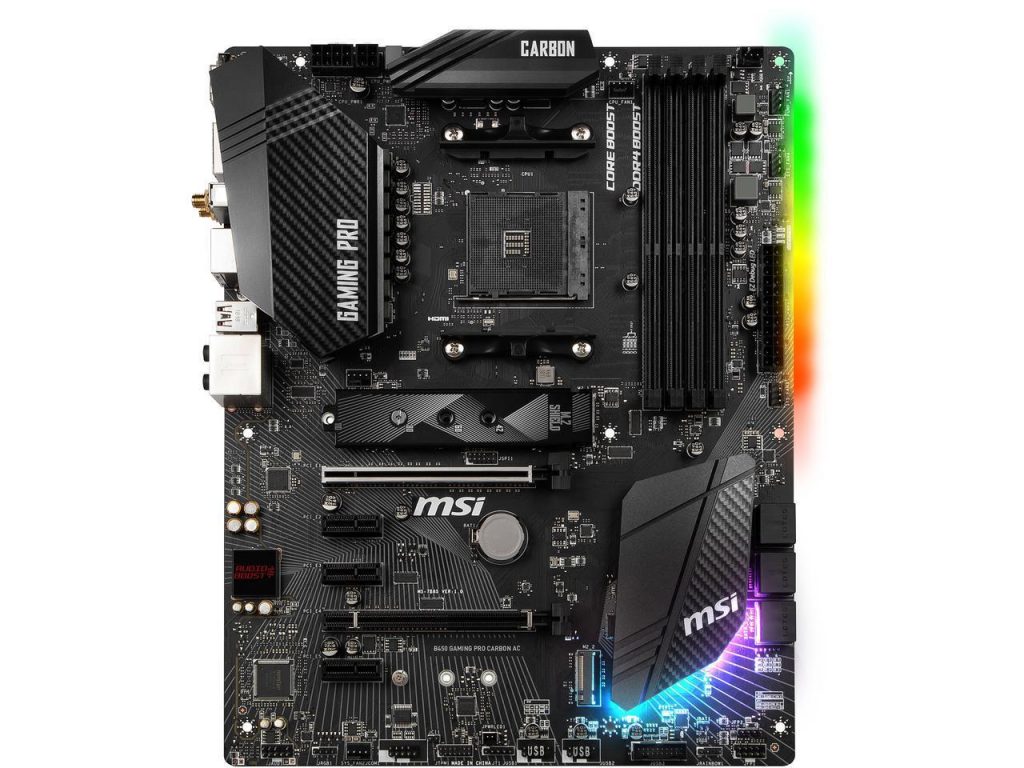 Lastly, let's take a look at MSI's B450 offering. With seven different boards ranging in form-factor, features and prices, MSI definitely has the widest range of B450 offerings and are priced pretty well, ranging from $69.99 to 129.99 USD for the most expensive Carbon AG model pictured above.
MSI's models include:
MSI B450 TOMAHAWK
MSI B450 GAMING PLUS
MSI B450 GAMING PRO CARBON AC
MSI B450-A PRO
MSI B450M BAZOOKA
MSI B450M PRO-M2
MSI B450I GAMING PLUS AC
Overall, not a bad release. Hopefully we'll see some more boards trickle in from other manufactures as time progresses. If you're in the market for a B450 build, or are already putting one together, let us know how you like it!