NVLink was recently introduced by NVIDIA as a replacement for SLI as an added feature on the new GeForce RTX 2080 graphics cards. Now that hardware standards are changing, major graphics card sellers like ASUS are releasing these NVLIink adapters into the wild; introducing the new ASUS ROG NVLink bridge adapter.
So why NVLink? SLI has been around for over 15 years and has been the standard for GPU scaling ever since. As GPU technology advances, so must other related technologies. According to Nvidia, new connector interface offers "50X the transfer bandwidth of previous technologies enables extreme resolutions and refresh rates". Definitely enough throughput to handle connectivity between modern graphics cards. The downside to this new tech is money. What use to cost less than $10 for a sleek SLI bridge, will now cost you upwards of $70 for an NVLink adapter.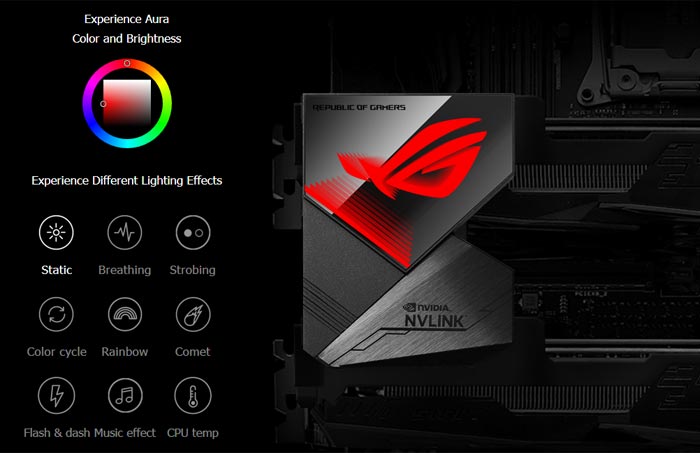 US pricing has yet to be revealed, however some EU markets are currently listing them for sale at €89.