Logitech has just announced that they are releasing an upgraded version of the iconic G502 gaming mouse dubbed the Logitech G502 HERO. The new mouse will feature the same overall design and shape as the original, however the HERO will be updated with the latest technologies which includes the Logitech G's next-generation (High Efficiency Rated Optical) 16K sensor which will be the highest rated optical sensor used by Logitech to date.
The new G502 HERO will also be equipped with RGB technology unlike its predecessor, a feature we're seeing on many recently released products.  It will feature 11 programmable buttons, five optical weights, and a braided cable.
"The original G502 is a fan favorite, but we've developed some incredible sensor technology since it first launched," said Ujesh Desai, vice president and general manager of Logitech Gaming. "Adding HERO 16K to G502 makes it even more awesome, and we think people are going to love it."
In addition to the new optical sensor, the Logitech G502 HERO features an all-new lens and updated tracking algorithm to deliver ultra-precise tracking with no acceleration, smoothing or filtering over the entire DPI range, Logitech G's revolutionary HERO 16K sensor is capable of exceeding 400 IPS and delivering 16,000 DPI tracking with pixel-precise accuracy.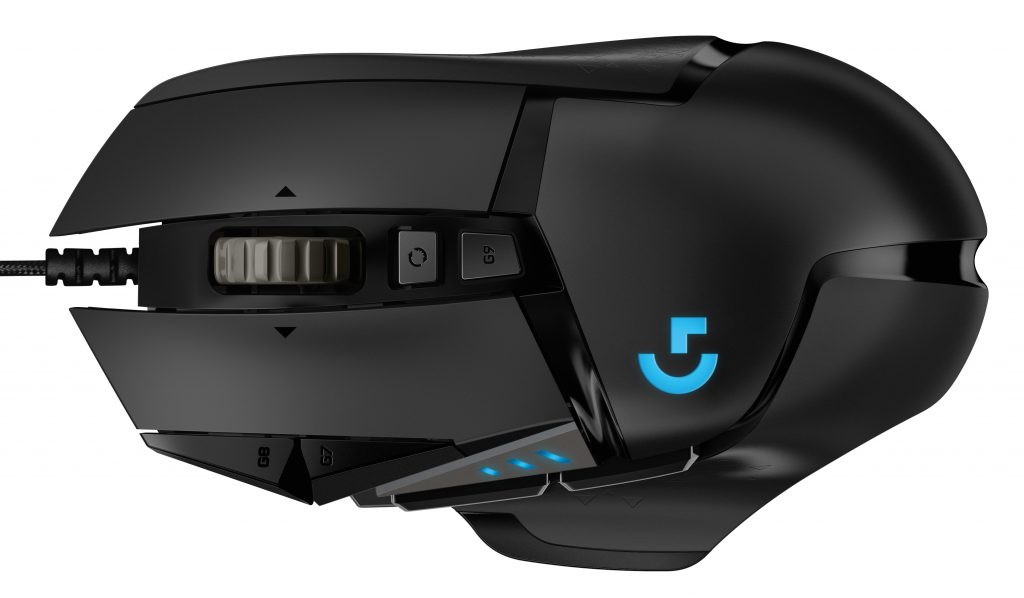 The HERO is obviously targeted towards gamers, with 11 programmable buttons which can each be setup using Logitech's Gaming Software (LGS) to customize commands and macros. Lighting for the new mouse can be configured through Logitech G's Lightsync RGB technology. Onboard memory supports up to five profiles saved on the mouse, so it can be easily used from PC to PC.
Logitech kept comfort in mind keeping the tried and tested design as the original. The Logitech G502 HERO features textured rubber side button grips and an updated braided cable for optimal feel and performance through long gaming sessions. The mouse's upgraded mechanical switch, developed in partnership with Omron, delivers extreme performance and a 50M click durability.
Pricing and Availibility
The Logitech G502 HERO Gaming Mouse, available in black, is expected to be available at global retailers in October 2018 for a suggested retail price of $79.99 USD.