It's been over two years since we last reviewed a QPAD product, and more than 5 years since we reviewed their QPAD 5K as part of our Gaming Mice Mega Test where it took home the prize for being the most comfortable mouse! Now we're back with the QPAD 8K which continues with their iconic palm grip design. Available for £59.99 the 8K has a laser sensor which a maximum DPI of 8200 and 7 programmable buttons, of which 2 are to change between the three DPI settings.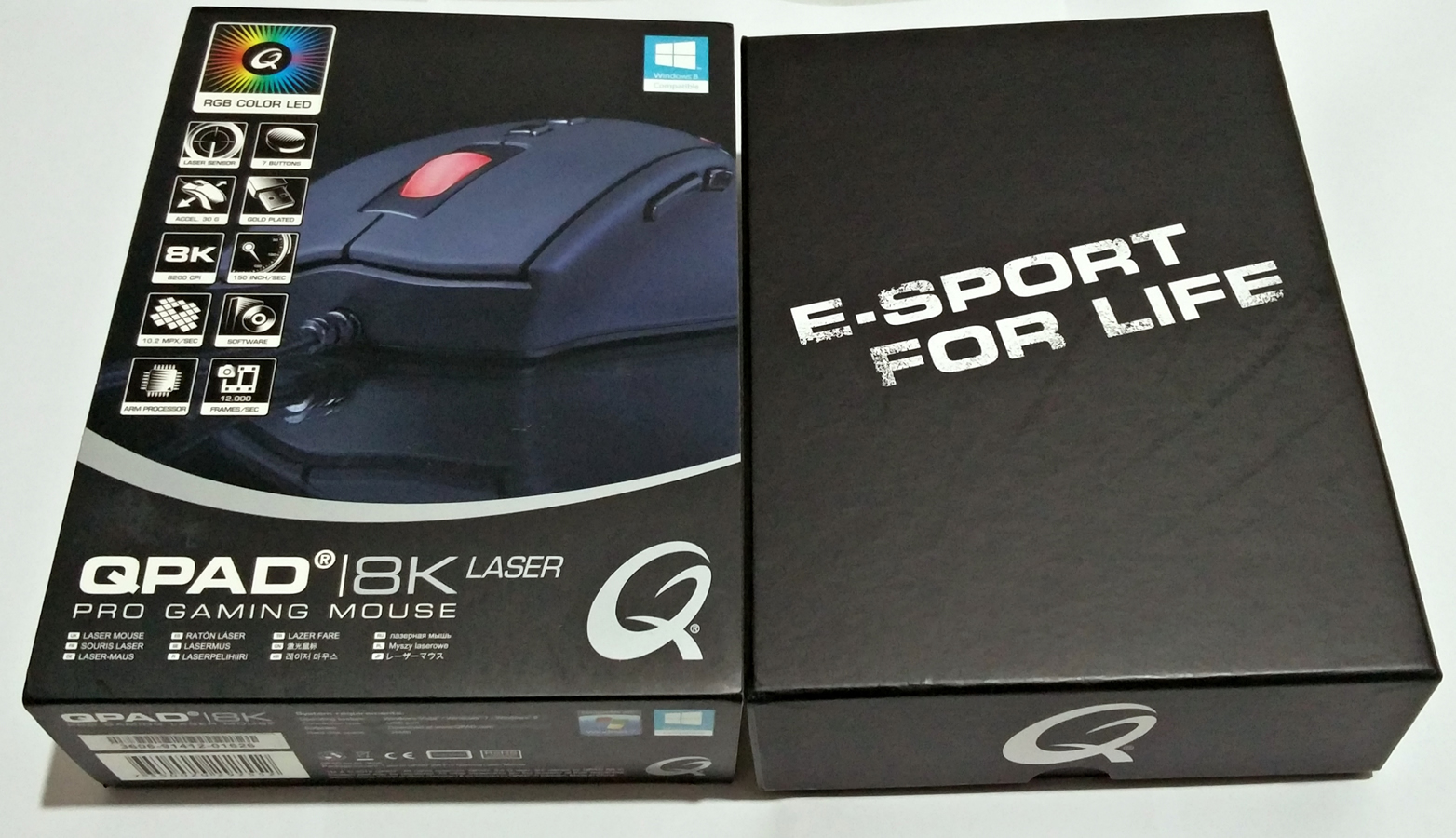 Removing the box's sleeve reveals another QPAD logo and "ESPORTS FOR LIFE" written on the top of the lid and a note from "MrMouse", QPAD's founder, on the underside. Inside, the mouse is displayed in a soft foam cutout with the 2 metre braided cable tucked under the top compartment. The cable is very durable due to being slightly thicker than your average gaming mouse. This means it won't work perfectly with certain mouse bungees (such as the one by Razer) but the length allows you to avoid any potenial snagging whilst the gold plated connector ensures good data transfer.
As before, the 8K fits brilliantly with a palm grip, well with the claw but poorly with the fingertip grip due to the large portion of the mouse body and weight being distributed towards the back. The right side falls off with shaping for the supporting fingers with two thumb buttons on the opposite placed ideally on a subtle thumb mould. Despite not being a light product, it glides gleefully over a mouse pad due to four large "Glidz" feet. Occasionally, in moments of tense gaming, the base of the fingers can change the DPI which, depending on your settings could result in a large shock, but this is only when holding the MMB.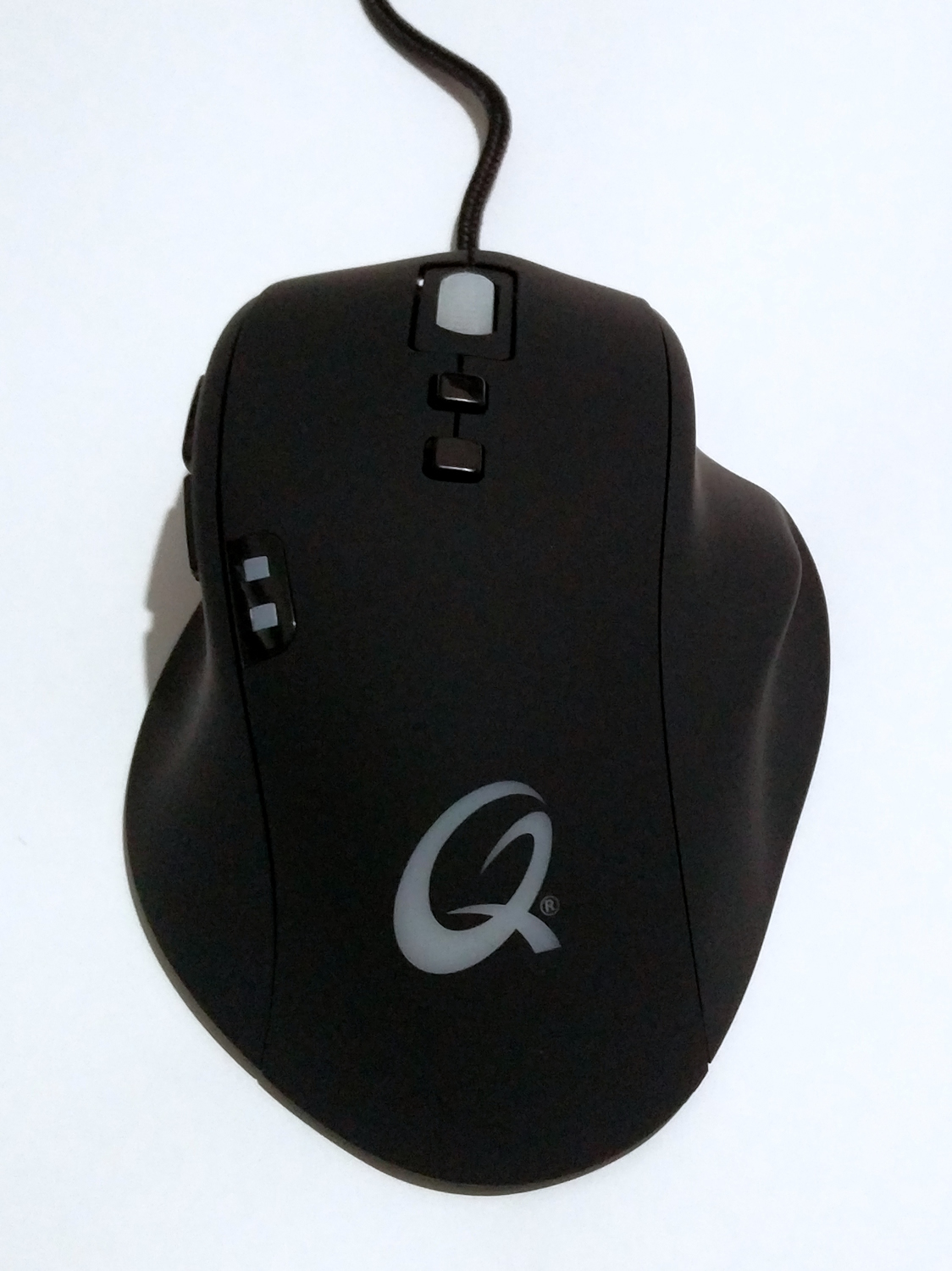 At this point, we would typically say how a promising mouse is let down by mediocre software but thankfully QPAD provides fully featured calibration software in a lightweight and well designed package. Each of the features are easily accessible from the corresponding option on the colourful menu. You can even choose from 16.8 million colours for the colour of the scroll wheel and Q logo. Unfortunately you can't change the colours of the DPI indicator (Blue, Red, Red & Blue) but your fingers cover the lights during use if you don't like Red or Blue! (Who dislikes primary colours anyway?)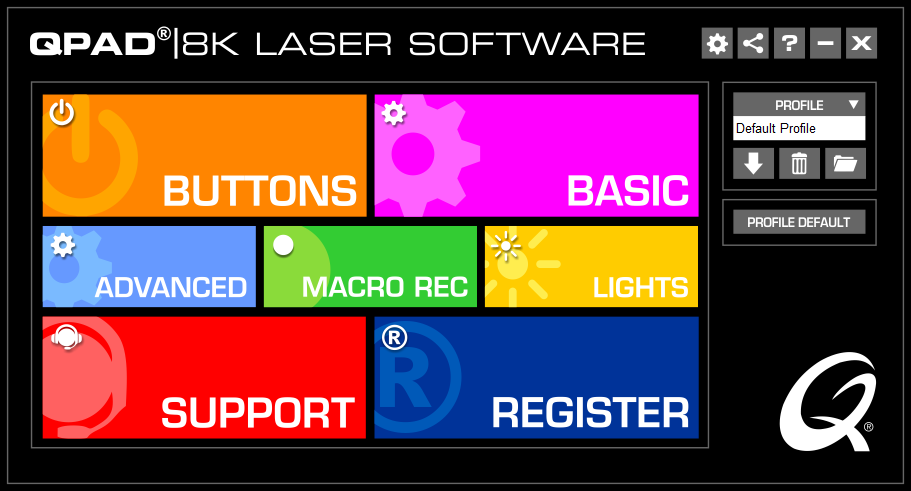 In conclusion, QPAD gives us another very comfortable mouse for a very agreeable price. Whilst not as cheap as certain mice from Steelseries, Logitech and Corsair, it's certainly cheaper than offerings from Razer and higher end products from the aforementioned companies despite being able to match their performance and features. There's also a optical version for £49.99 if you want to save money and prefer an optical sensor. If you're looking for a comfortable palm grip gaming mouse at a reasonable price, the QPAD 8K is a great option. For claw and fingertip grips, it's probably best to look elsewhere.
Appearance: 17/20
Construction: 18/20
Performance: 17/20 (For Palm users)
Functionality: 15/20
Value: 15/20

...a very comfortable mouse for a very agreeable price.