G.Skill has just launched the new Trident Z Royal Series of its latest (and fanciest) DDR4 memory kits. The memory features a premium mirror smooth finish with crystaline RGB lighting effects along the top of the modules which is sure to draw attention.
Trident Z Royal is the latest addition to the Trident Z flagship family, featuring a crown jewel design. Meticulously crafted to display just the right amount of light refraction, the crystalline light bar scatters the RGB colors in a magnificent display of LED lighting. Complementing the patented high-class light bar design, polished aluminum heatspreaders of gold or silver colors cools the memory modules in the award-winning classic Trident Z tri-fin design. And to help maintain the pristine shine of the heatspreaders, each Trident Z Royal memory kit comes with a piece of microfiber cloth to let you wipe away fingerprints and dust.
Not only does it look the part but it's also fast. The Trident Z Royal memory will be available starting DDR4-3000MHz to DDR4-4600MHz at launch. Kit sizes will range from 16GB all the way up to 128GB.
RGB lighting is supported with eight different individually controlled lighting zones which allows for clean and smooth lighting effects. RGB control software can be downloaded from G.Skill's website.
G.SKILL Triedent Z Royal Series DDR4 Memory Specifications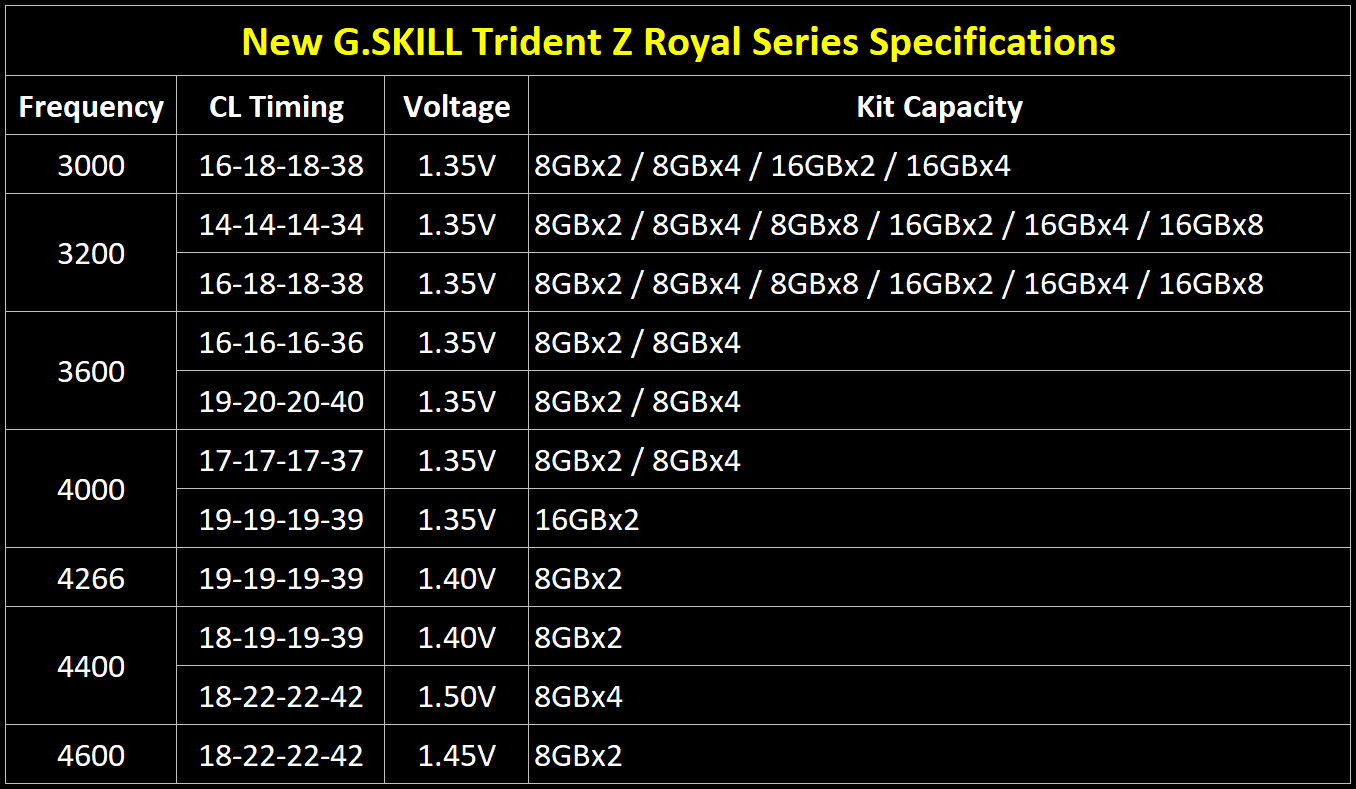 The memory modules will be available now although pricing has not been officially announced. More information can be found over at G.Skill's website. Lastly, G.Skill has also provided a YouTube video featuring the memory just in case pictures don't do it justice.