When it comes to gaming chairs, Acer may have just taken the cake with its new fully immersive gaming chair. The Acer Predator Thornos gaming chair, takes immersive gaming to the next level providing the gamer with tripple monitors all bundled up in a cockpit-like experience. The Predator Thornos is constructed of steel and stands five feet tall. As it is designed for PC gaming a spot for a full size tower is also included.
The Acer Predator Thornors was unveiled at the IFA 2018 convention in Berlin earlier this year and is quite a sight to behold. The overall color scheme is black with blue accents illuminated by LEDs throughout. The alien-like machine looks like it was pulled straight of a science fiction movie and will definitely grab the attention of anyone nearby. The "chair" is also adjustable allowing up to 140 degrees of recline as well as adjustable arm and foot rests. Inside the chair itself will also vibrate syncing with on-screen action.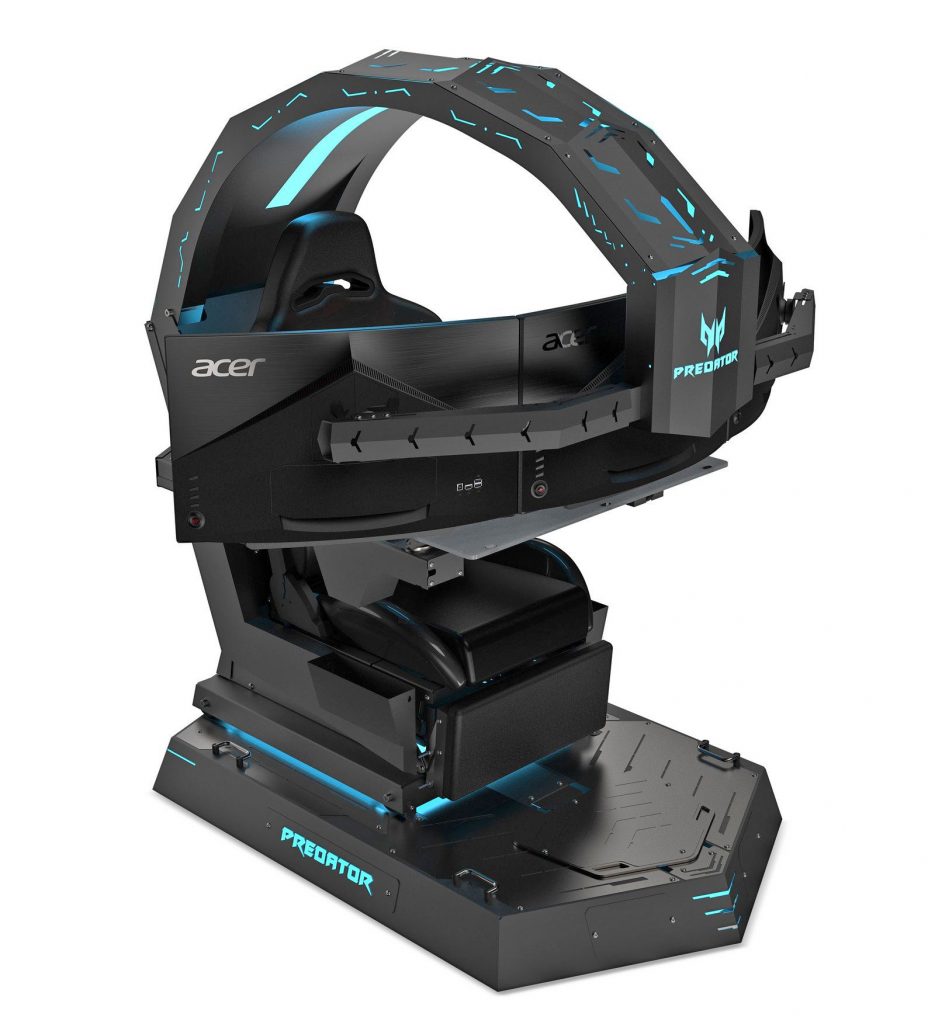 The scorpion tail-like monitor stand can support up to three 27″ displays which are sold separately. The entire structure is supported by a thick metal base which sports illuminated Pradator logos. The base also has large metal rails that allow the beast to be carried (by two people). The desktop PC can be fitted just underneath the chair. If it doesn't fit because the case is too large, it can be mounted on the side, or even on the floor next to the Thornos as seen in the image above.
As of now there is no official statement from Acer exactly when the Acer Predator Thornos would be released or how much it would cost.