[Sticky]

Post your screenshots! Any game!
Such a beautiful game. I'll see if I can track mine down and post back.

Topic starter
Posted : 30/06/2009 3:34 pm
@Enad 45465 wrote:
Some random Killing Floor Screens

*Screenshots*
OMGZZZZZZZZ YOU PRO MAN!!!! kthnxbi
Btw that game owns ass 🙂
Posted : 07/11/2010 1:43 pm
Seriously this game is sooo fun with friends. Nice SS!!
Posted : 07/11/2010 1:44 pm
I was so close to 500 kills! Arg!
We should all play together some time, I'll get some SS's and mebe a video! 😀
Posted : 07/11/2010 1:46 pm
Nice screenshots, looks like an epic game 🙂
Topic starter
Posted : 07/11/2010 1:51 pm
Im in for Killing floor some time. Havent played it for a while.
Posted : 07/11/2010 3:42 pm
That water looks better than any COD to date. They've always skimped on water effects in the past. Glad they are finally caught up. 😀
Posted : 09/11/2010 8:03 pm
The campaign isnt doing it for me. Too simple. Move up a bit shoot a load of people, move up a bit, shoot a load of people, repeat. As i expected though, the online is goooood 🙂
Posted : 09/11/2010 11:16 pm
this is an online game i play called Sniper Elite. i luv it.
this shot is a sniper hide i use that's behind a pile of i-beams on the sidewalk. the 'russians' spawn down 2 streets on the left and have to cross this sidewalk to invade 'german' territory. easier said than done...sometimes 😀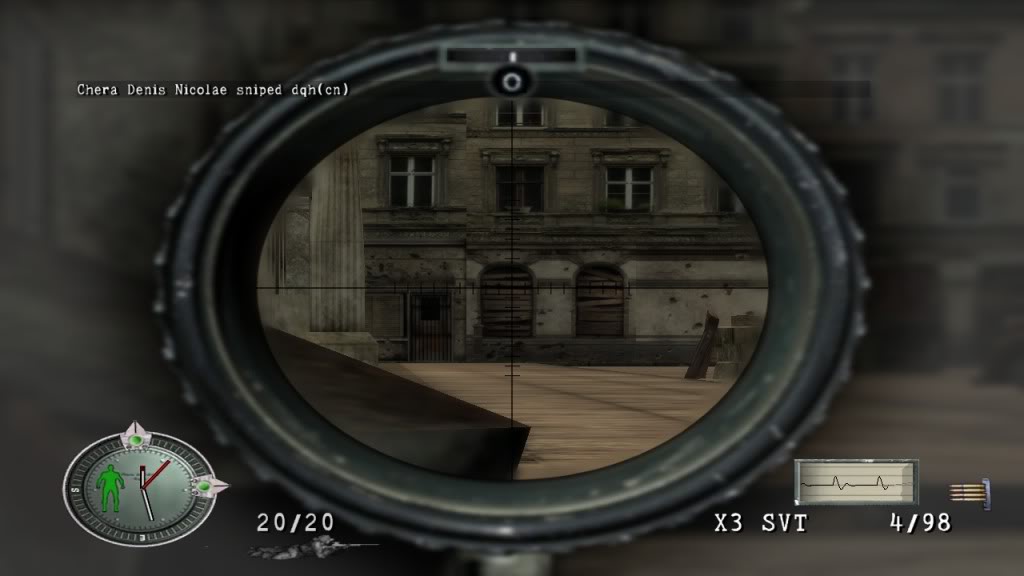 this is a fraps pic of 't3h 3 Amigo's' it's me and these 2 polish guys that i play w/ all the time. they don't speak english and my polish is no good so we communicate w/ a lot of rifle pointing. lol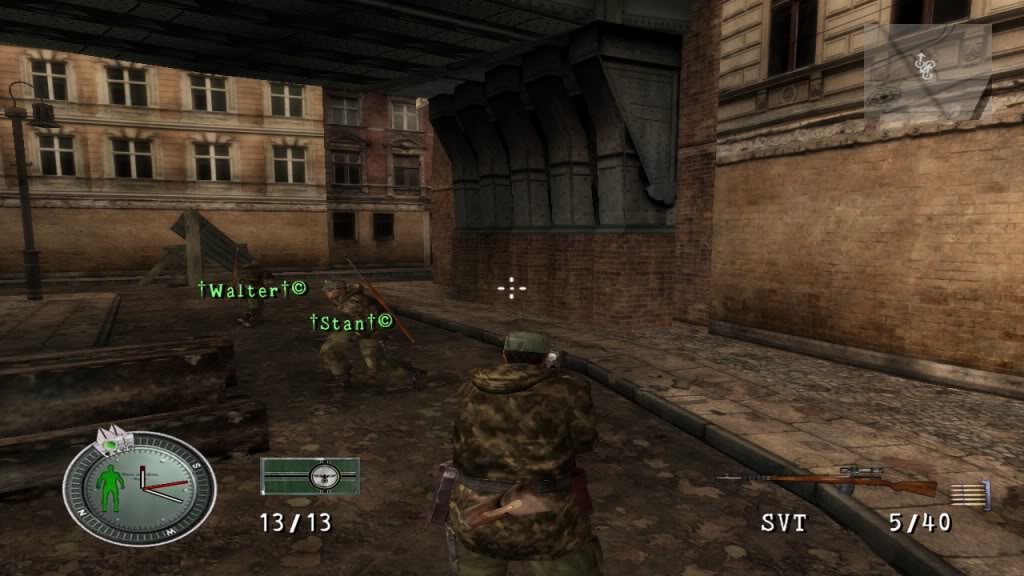 this is another 'hide' of mine across the bridge. it doesn't show in the last pic but there's FOUR tombstones stacked up there. one would think they would think twice about rounding that corner w/ them there but as Cypress Hill once said .."here they come, they must wanna get done, come, let me break ya off some." 😀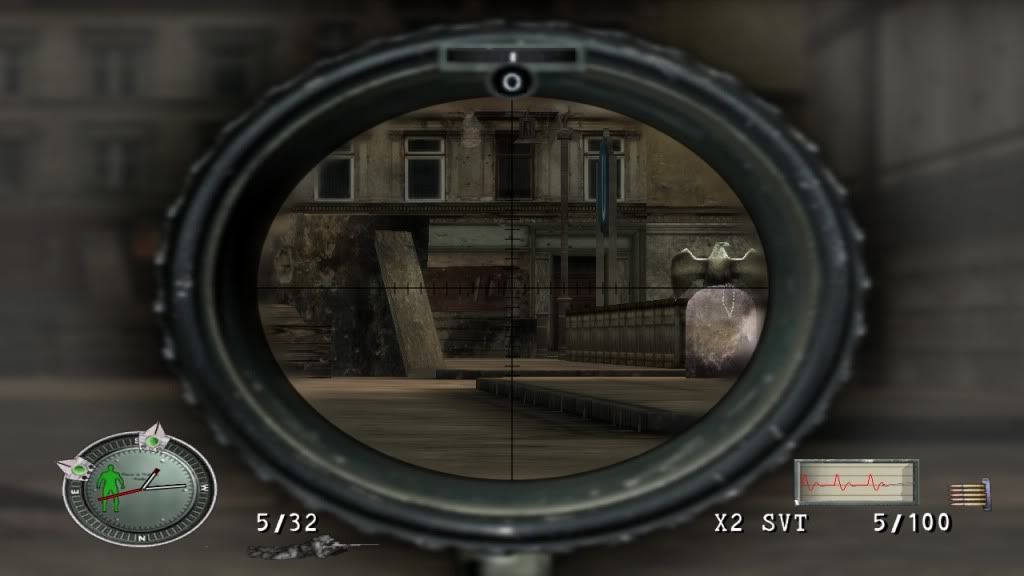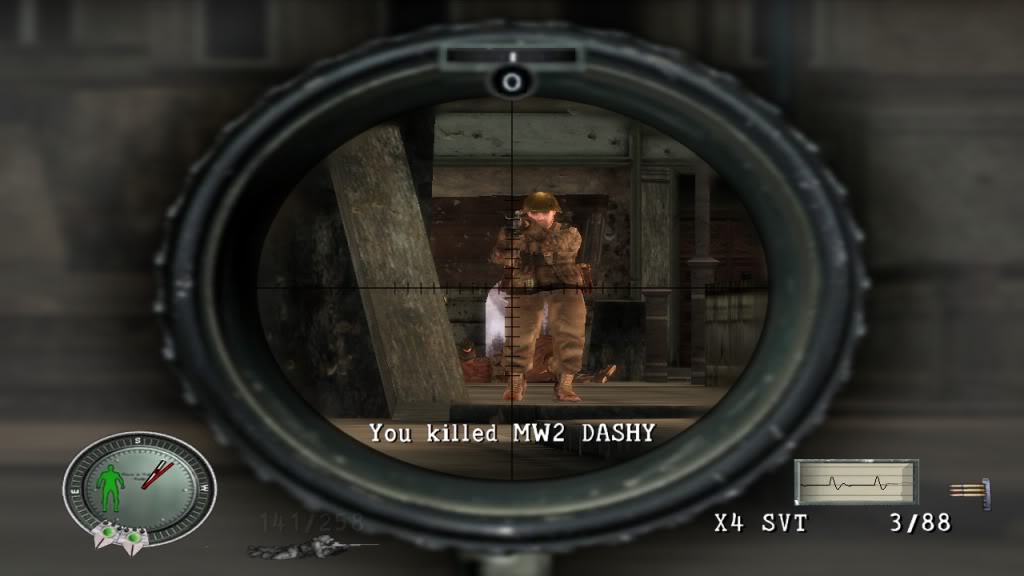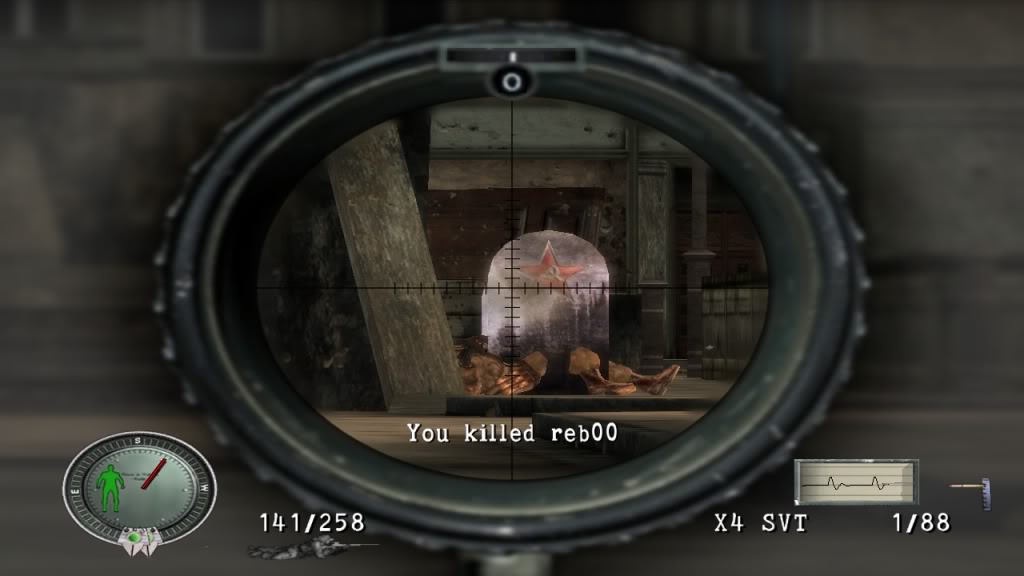 Posted : 10/11/2010 11:55 am
my first hacked Bioshock drone. it follows me around like a little motocross rider and helps me pwn t3h Splicers.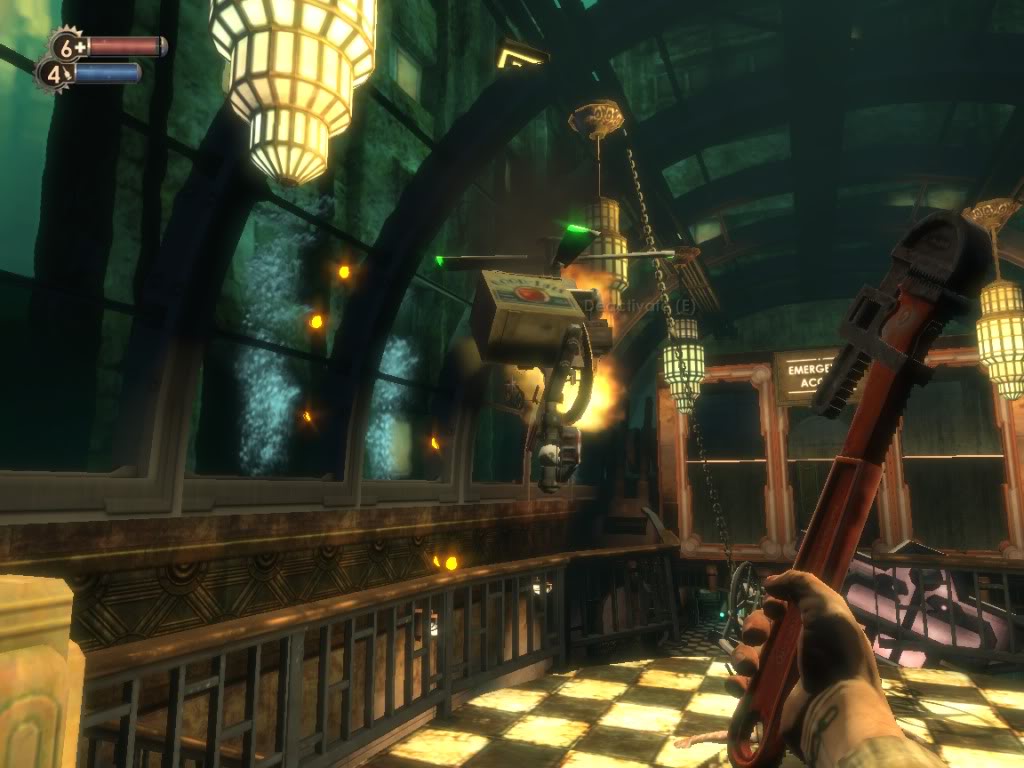 Posted : 20/11/2010 11:05 am
my first 'wrench only-no plasmid' Big Daddy kill.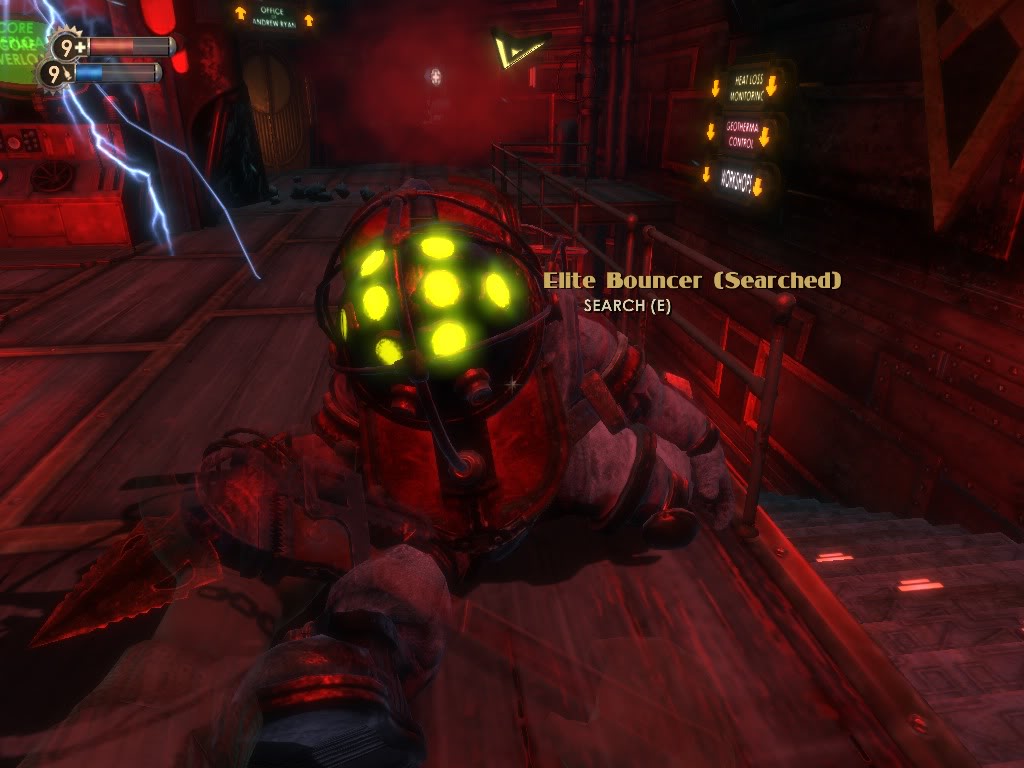 i had just planted the bomb and was on my way up to Ryan's Office when i came across this Elite Big Daddy in an open area and decided it was time to sharpen up t3h skillz0rz for a bit of the old ultra violence i've got coming up in The Proving Ground level against multiple Big Daddies. my stock-in-trade 'Electro Shock/Electric Buckshot' gig for dispatching Big Daddies just hasn't been giving me the same adrenaline jolt it used to so i decided to ramp it up a notch and just go mano-a-mano w/ t3h wrench only. it was fun but it won't cut it against multiples w/o using the 'Hypnotize Big Daddy' plasmid on one or two of em before i jump in for some tag team action.
Posted : 30/11/2010 9:54 pm