Antec: Dark Fleet at Computex
Yeah, I'll post on their forums when it gets more popular and I get more serious about buying one. If not, I'll likely go Lian-Li.
Posted : 21/06/2010 1:43 pm
Which one do you have in mind? I'm just curious, many Lian-Li cases can be great after modding. They don't offer any great features by default - mediocre airflow, no CPU retention plate access hole and cable management tends to be lacking. But you can probably make a Lian-Li case great, I know I can. Too bad the PC-V2010 is hard to find.
It's a good competitor for the Silverstone TJ07 however it is easier to find a TJ07. You can get one with a CPU retention plate access hole. However if you want a retention plate access hole, you'll have to get the windowed one and swap out the side panel for a solid one if you can find it.
http://www.newegg.com/Product/Product.aspx?Item=N82E16811163067&cm_re=tj07-_-11-163-067-_-Product
A solid side panel isn't even listed here so you would have to contact Silverstone directly about buying one I suppose. And their customer service is trash.
Too bad the http://www.abee.co.jp/Product/CASE/AS_Enclosure/1000/index.html&ei=EcUfTL_HDcSblgei7YXWDQ&sa=X&oi=translate&ct=result&resnum=1&ved=0CBwQ7gEwAA&prev=/search%3Fq%3Das%2Benclosure%2B1000%26hl%3Den%26safe%3Dof f" class="bbcode_url">AS Enclosure 1000 is not available in the US.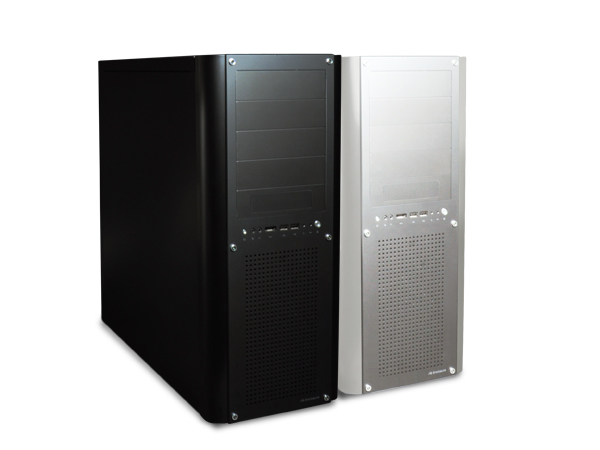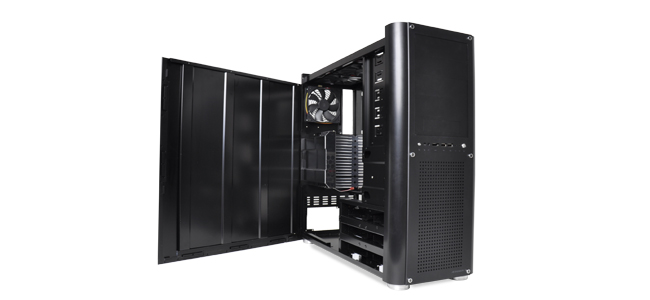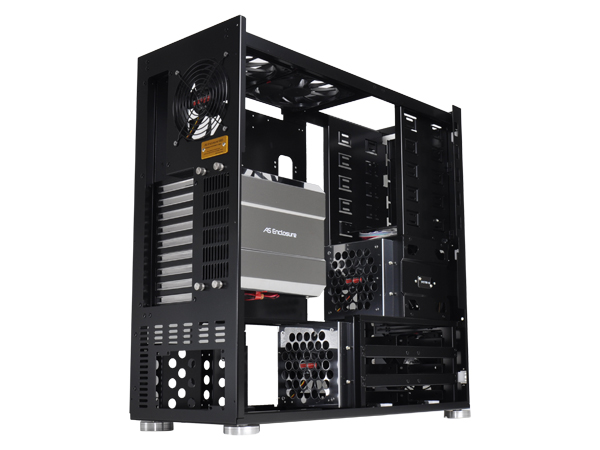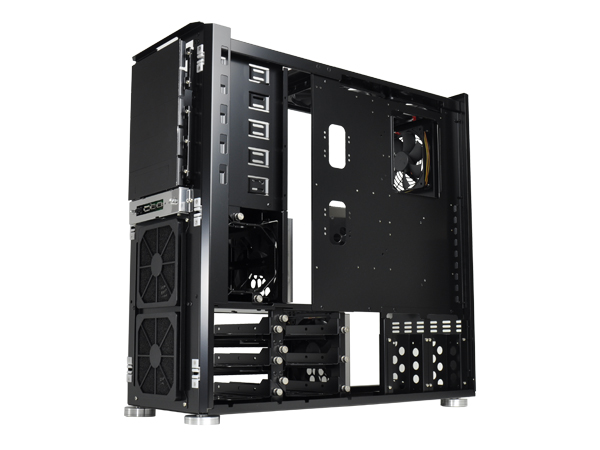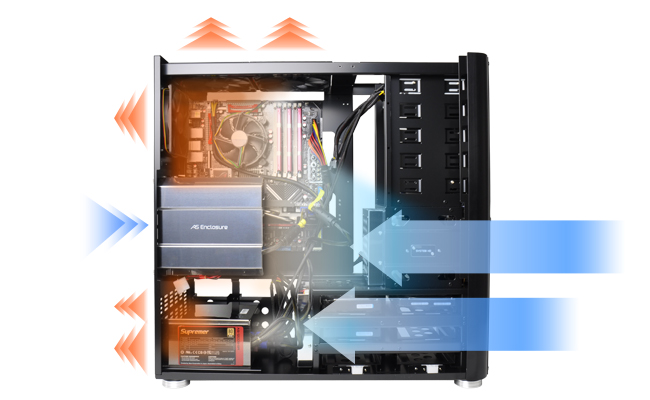 Posted : 21/06/2010 1:51 pm
I LOVE the look of that case. SOOO smooth. 🙂
It's obvious to see the pro's of having a non window case. It's a lot more conspicuous.
Watercooling in something non window'd would give the best results though 🙂
Posted : 21/06/2010 2:09 pm
@I-E-D 23270 wrote:
I LOVE the look of that case. SOOO smooth. 🙂
Which one? All three look incredible.
The Silverstone TJ07 and Lian-Li PC-V2010 go for $300-$350. If that's too much money then the Lian-Li PC-A71F is a solid choice if you're good at modding. Cut a hole for some PSU ventilation and preferably a bottom intake mount with dust filters, make a few cable management holes and zip tie some 120mm fans behind the HDD cage and it would be a solid case.
The main advantages to the Lian-Li compared to my ATCS 840 is build quality. The ATCS 840 is very sturdy and has great attention to detail, but the side panels are rather thin. Lian-Li is just ahead of most other cases in build quality though - every millimeter is well-crafted. Of course the ATCS 840 is great as it is.
Posted : 21/06/2010 2:10 pm
That last one you posted Jester was the one I was looking at. And yep! Lots of mods. I love case modding so it's no issue for me. I would really love a PC-V2010 though. 😉
Posted : 21/06/2010 3:10 pm
Well there is going to be a Lian-Li PC-V2120 soon. It will support HPTX form factor (EVGA SR-2 Classified).
Posted : 21/06/2010 3:36 pm
That case looks like it would be well worth the wait... :0
That thing is a monster.
Posted : 21/06/2010 3:40 pm
i always like the look of the lian li cases. what makes them so expensive?
Posted : 29/06/2010 11:03 am
Their build quality is top notch. Assembling a computer in them tends to be quick and simple, but their cable management, airflow and water cooling potential are lacking in most of their cases. They are great cases for modders.
Posted : 29/06/2010 3:09 pm
They do look nice and i like the simple look they have on the outside. thanks jester 🙂
Posted : 30/06/2010 10:00 am
Here is a video review of the DF-85.
I'm surprised it got a KICKASS rating seeing as how the Antec 1200 got a 100% KICKASS rating. Nevertheless I think kickass is about right for the DF-85 and overdoing it a bit for the 1200. So no 240 rads on top of the Antec DF-85 after all without mods - they just go with 140mm fan mounts and not 120mm mounts, unlike Cooler Master who uses both. But for the price these things sell for, GTFO Antec.
They have overpriced mid tower versions too. They look ugly like NZXT cases. The DF-35 just looks like a smaller and uglier version of the DF-85 but with different LED colors and a lack of cable management features, all for $140. Er, you can pick up a CM HAF 932 for this price which beats the DF-85 in nearly every way. The DF-30 looks awfully similar but a different LED color, and $10 cheaper.
http://www.newegg.com/Product/ProductList.aspx?Submit=ENE&DEPA=0&Order=BESTMATCH&Description=antec+df&x=0&y=0
If you look around on forums, people aren't buying these cases. Everyone is going for the HAF-X instead of the DF-85, and getting the DF-35/DF-30 seems like a waste since the Antec 902 actually seems better. It just lacks USB 3 support and SSD support. But the CM 690 II Advanced, CM Storm Sniper and CM HAF 922 seem like much better cases. I think I've lost all hope in Antec cases but not their power supplies!
Posted : 30/06/2010 4:48 pm
That seems like an awesome case to me. the whole SSD loader seems cool, though i doubt id ever use it unless EVERY case had one so i could transfer files faster.
Posted : 01/07/2010 10:50 am